The ForceFrame Fold comes with two (2) locking plates and eight (8) wing bolts to secure them in place and increase structural rigidity during testing. The locking plates help reduce unwanted movement, which provides more consistent and reliable results.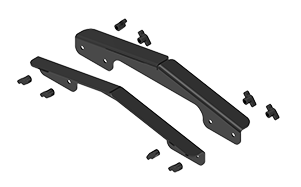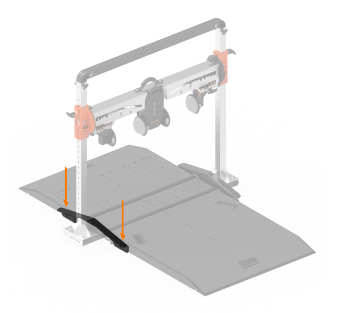 To install the locking plates, fold down the base plates and secure the plates on both sides with the wing bolts. Watch this fast start video to see how it's done: ForceFrame Fast Set Up
We always recommend using the ForceFrame Fold with the locking plates secured in position to improve the quality of results and reduce the risk of damage to the unit and injury.
Also, note that the ForceFrame cannot be folded up while the locking plates are installed. To fold the ForceFrame, undo the wing bolts, remove the locking plates and fold the ForceFrame base plates up toward the crossbar.