ForceDecks plates should be placed on flat, solid flooring so that all four feet are flush against the ground. If any individual feet are on an uneven part of the floor they may move or wobble on impact.
When placing your ForceDecks on the ground, step on each corner in turn to observe if the plates rock. If they do, it is recommended to move the plates to a flatter section of ground, or alternatively use the adjustable foot. The adjustable foot can be raised or lowered to account for any variations in floor surface flatness.
---
Using the adjustable foot
FDMax and FDLite (v1 and v2) ForceDecks have one adjustable foot on each plate, located in the bottom-right corner (to the right of the FORCEDECKS logo). FDMini's have four adjustable feet on each plate.

Older FD4000 models have no adjustable feet.
Lift the force plate off the ground slightly and rotate the foot clockwise to extend as much as required.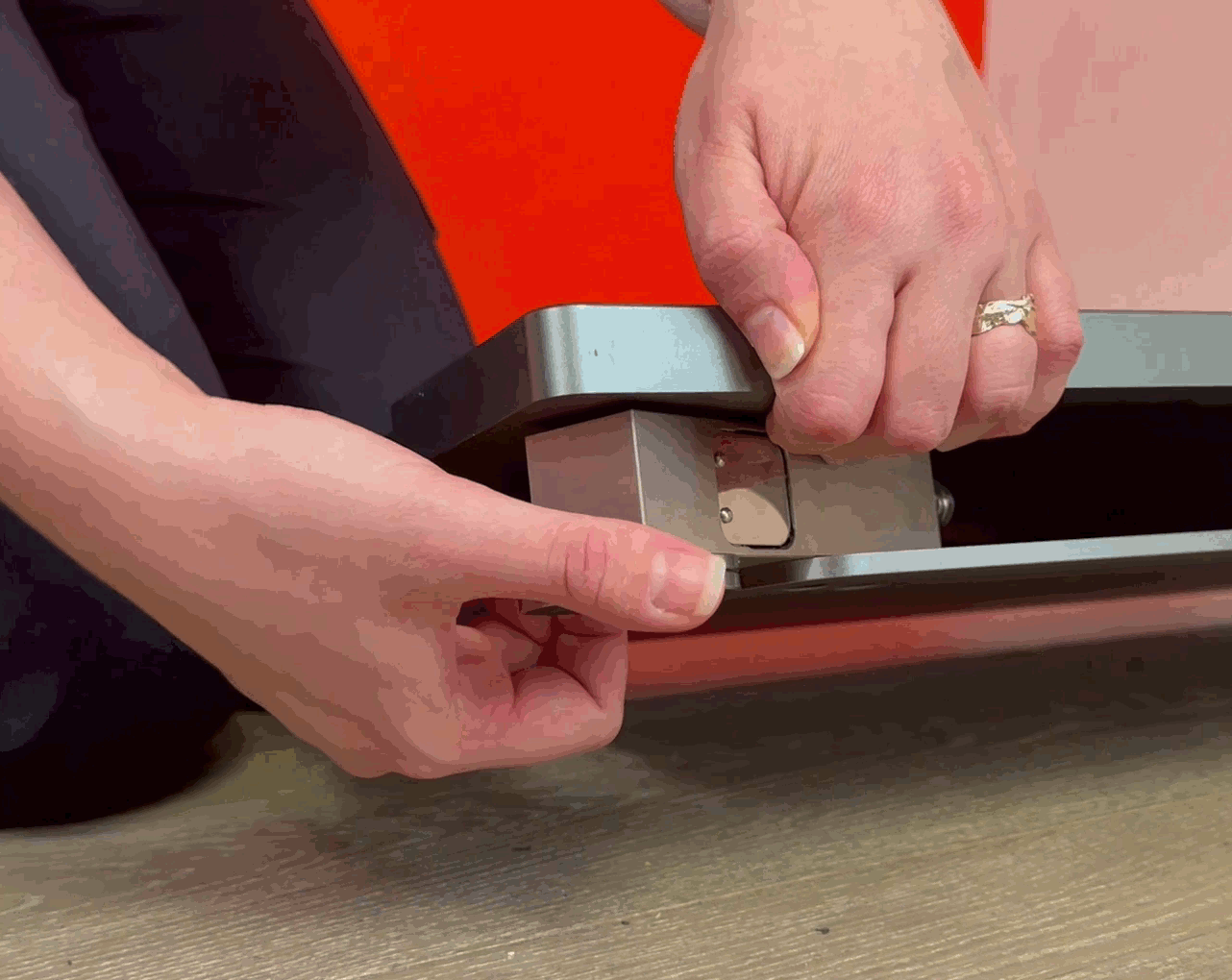 Place the plate back on the ground, stepping on each corner once again to ensure there is no movement and the ForceDecks now lay completely flat.
If the ForceDecks still do not lay completely flat, try adjusting again until there is no rocking present on either of the plates. If you cannot eradicate all movement, the floor is not suitable for your ForceDecks and you may need to move them to a different location.
To prevent slippage, each adjustable foot also includes a locking nut. Twist this locking nut counterclockwise to tighten and secure the foot in place.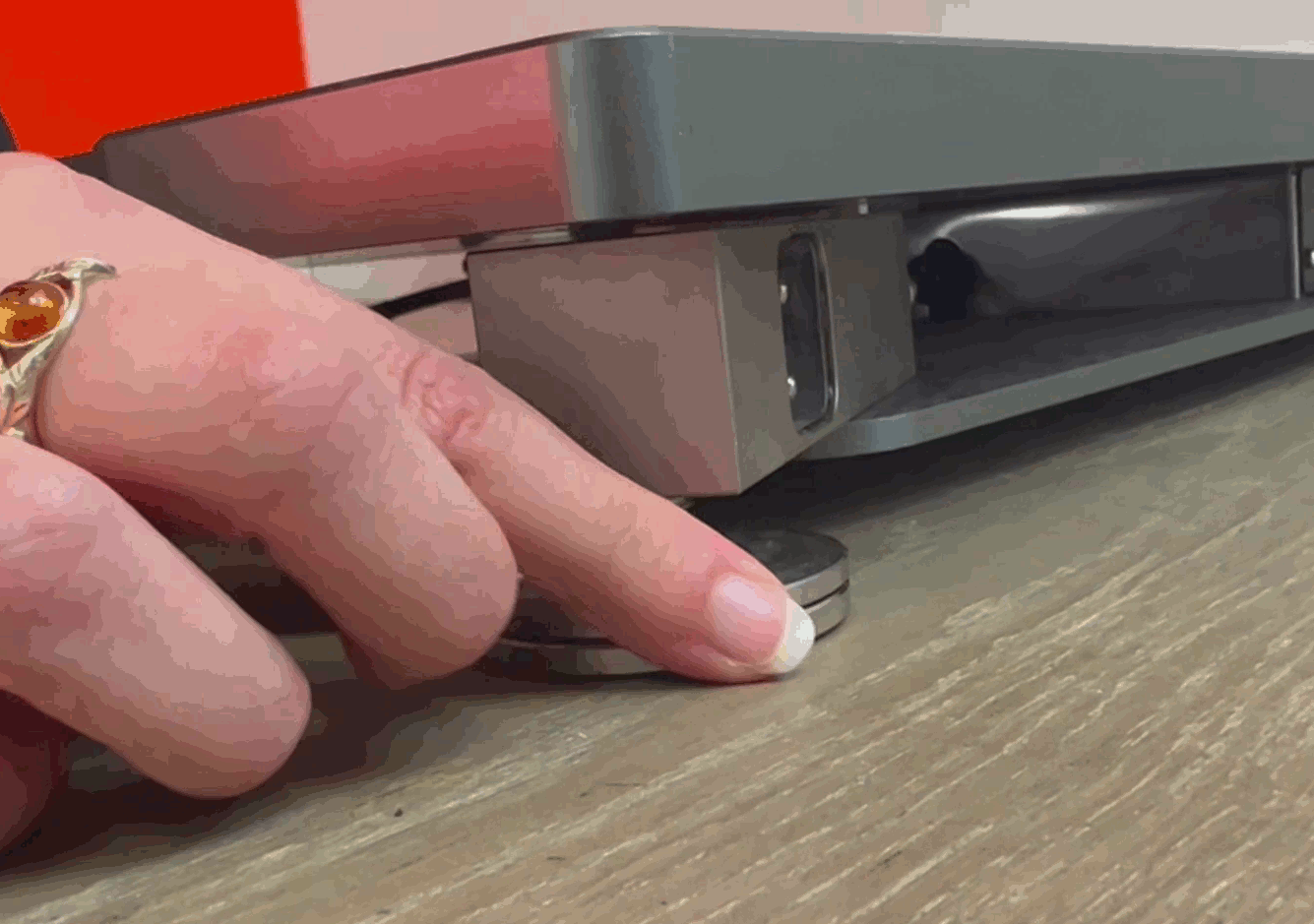 ---
You are now ready to start conducting tests with your ForceDecks. Use the below guides for instructions on setting up your tests with ForceDecks.