Jump to:
To set up timing gates with SmartSpeed Plus, you will need the following equipment for each gate:
1 x timing unit
1 x reflector
2 x tripods
1 x rechargeable battery pack
It is recommended to charge your batteries before every session.
The timing units and rechargeable batteries are stored in the small travel case, with the tripods and reflectors in the large travel case.
---
Assemble the gates
Set up the tripods
Take the tripods out of the travel case and rotate the legs away from the neck. You will hear three distinct clicks as you move the legs that indicate the different angles the legs can be positioned at.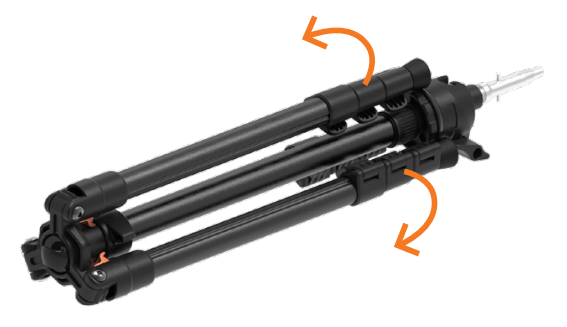 If you need to readjust the leg angle

(wider legs equals more stability)

, push down on the orange clip at the top of the tripod leg, then pull the legs back in the direction of their starting position.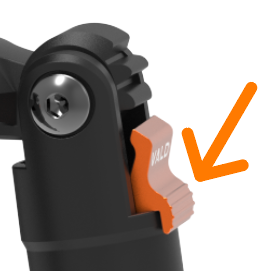 To adjust the height and ensure the beam will break around an athlete's torso, unlock the leg extender locks and pull out the legs, clipping the leg lock back into place when you are satisfied with the height.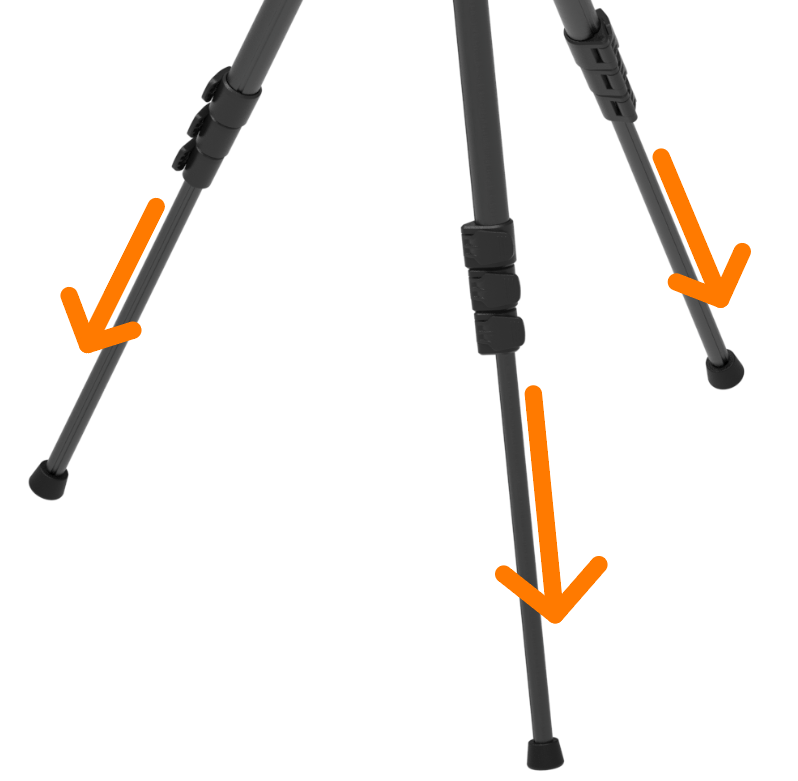 You can also adjust the neck height using the twist lock at the top of the head. Twist anticlockwise, then adjust the height of the neck up or down.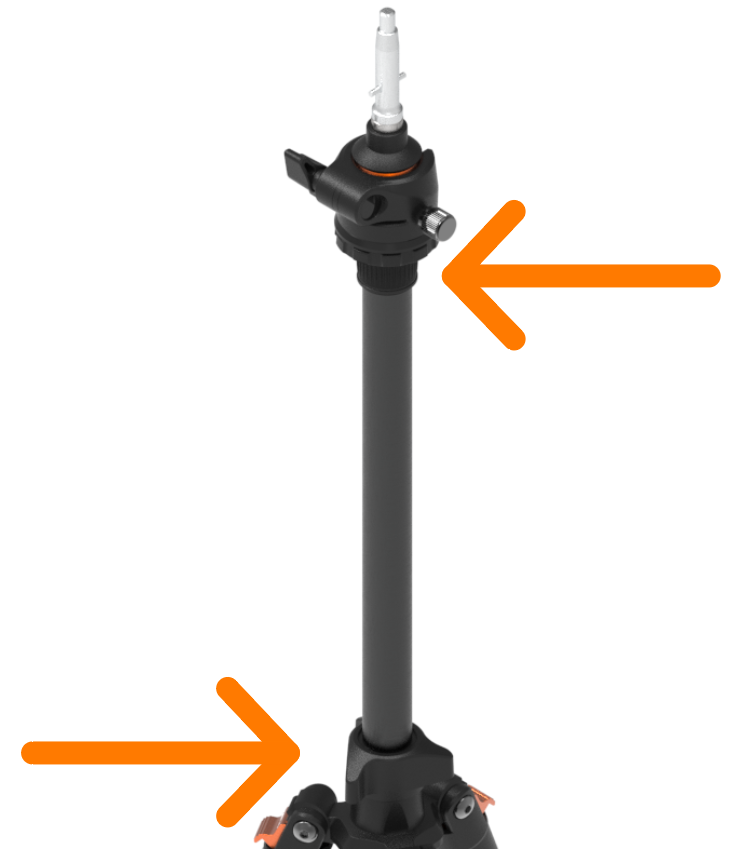 Attach the timing units and reflectors
Take the timing units out of the small carry case, and the reflectors out of their pouch in the large carry case.
With the timing unit in hand, position it directly above the tripod, then lower it down onto the silver end of the tripod. Push down and twist anticlockwise to correctly place the unit into the bayonet lock.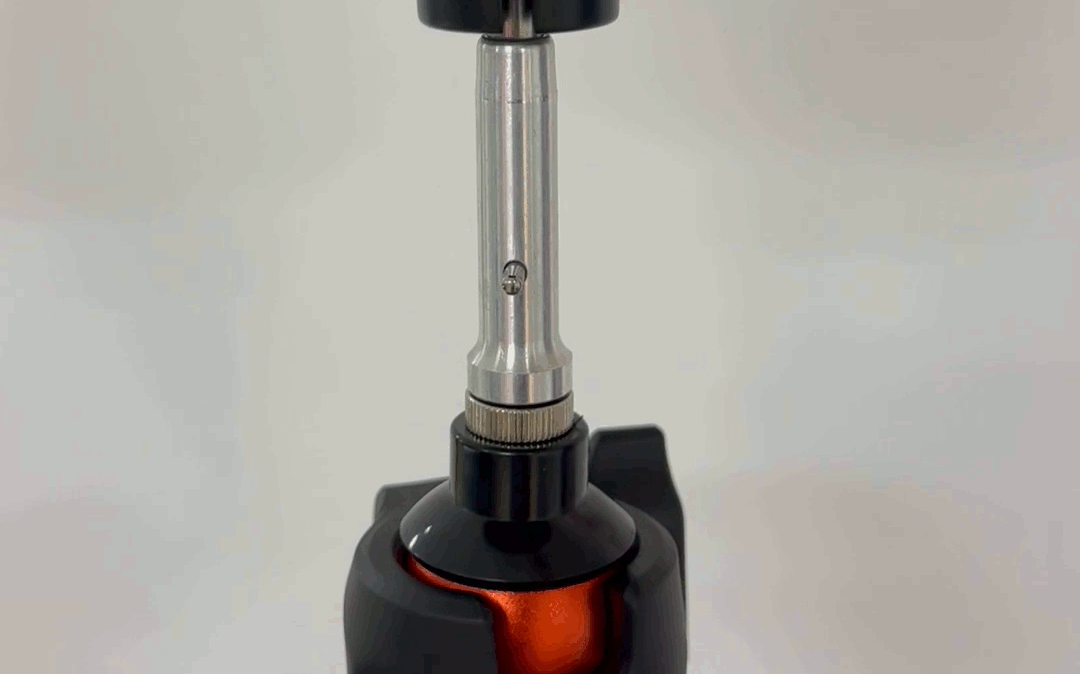 Repeat step 6 for the reflector on a separate tripod, as well as any other gates you are setting up.
Insert the batteries
Take the batteries out of the small carry case (or off the charging dock).
Line up the groove on the battery with that of the timing unit, then slide the battery into place until you hear it click.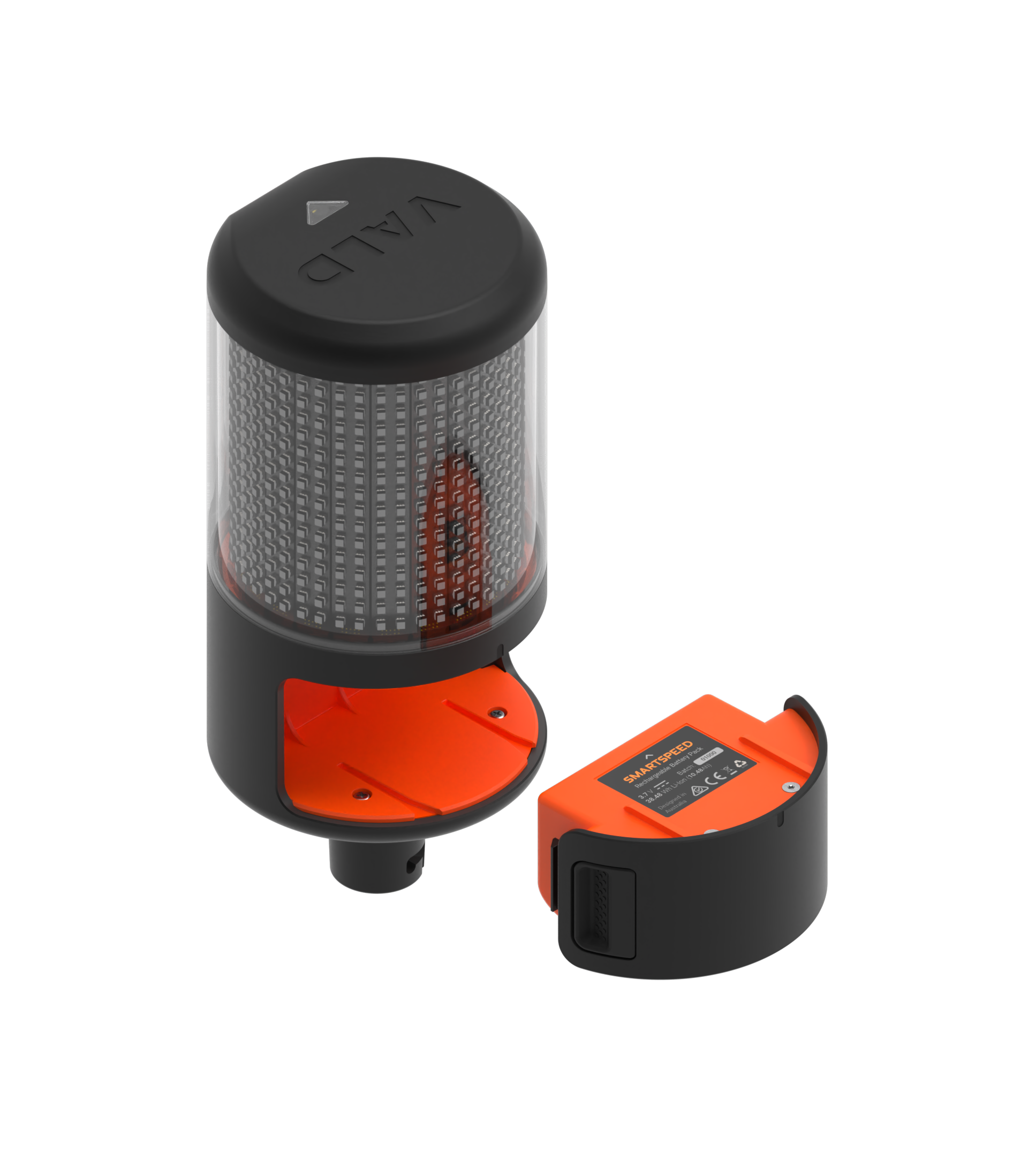 ---
Position the gates
Where you position your gates in-field will depend on the type of drill you wish to run. For a list and explanation of different drills available to you, see our article on SmartSpeed Drills.
Each timing unit and reflector should be placed approximately two meters apart, in a straight line perpendicular to the direction of travel. This ensures the gate will accurately detect athletes when they pass through the beam.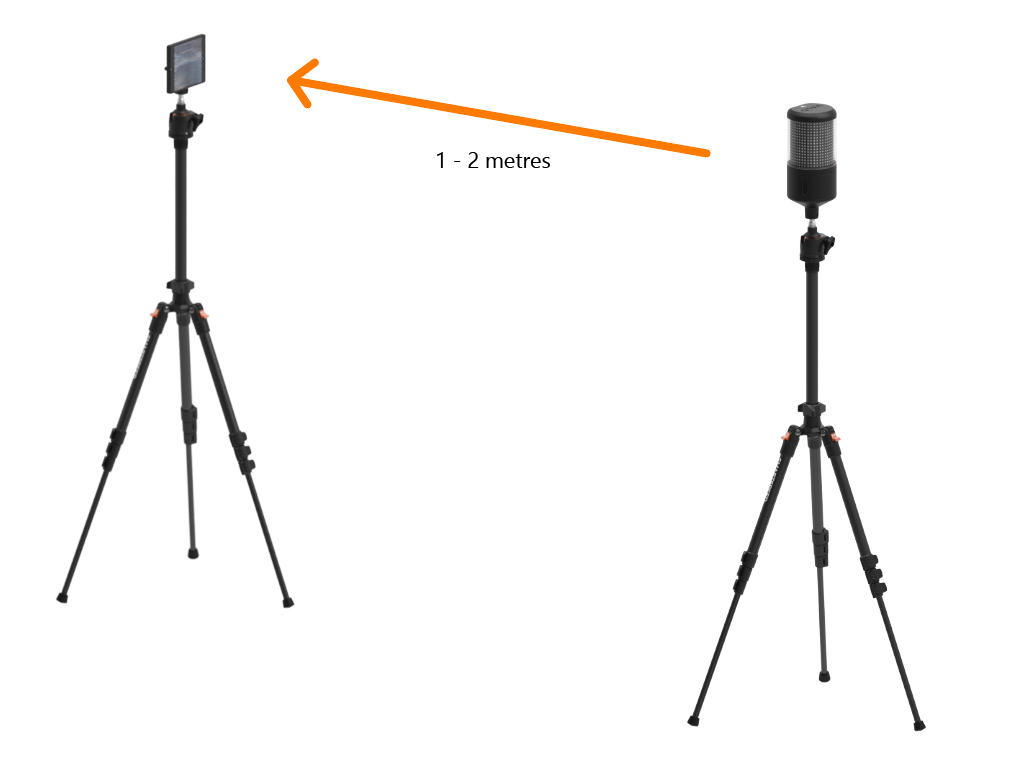 For accurate athlete times, it is recommended to measure the distance between gates using an accurate measuring device.
---
Next steps
Once you have positioned your timing units and reflectors, you must align them properly. Learn how to properly align your gates using this support guide.