Each SmartSpeed Plus timing unit comes with a rechargeable battery pack. These batteries can easily be removed from the unit and placed in the charging dock to recharge.
---
Charge the batteries
It is recommended to charge your batteries before every session.
Plug the charging dock into a power source using the cables provided. For optimal charging capacity, the charging dock should be connected directly to a wall outlet.
Place each battery into the dock so that the prongs on the battery align with those on the charging dock. Press into place until you hear a click, indicating they are now securely attached and can be charged.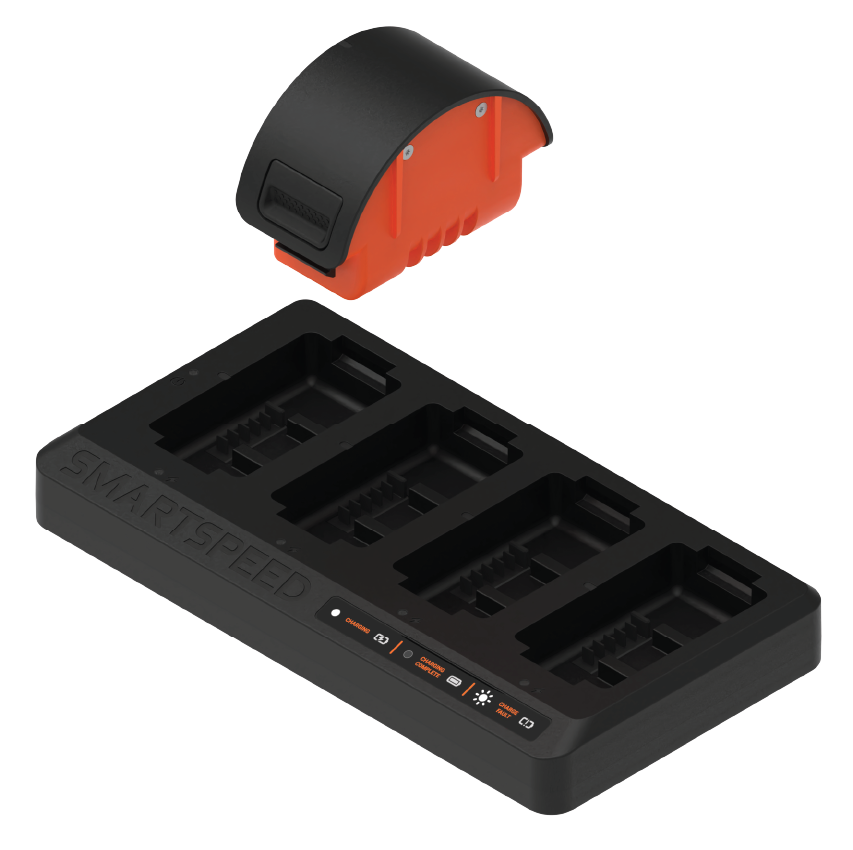 Ensure there is power flowing to the charging dock. You will see a solid light on the side of the dock to indicate the dock has power, and an individual light below each battery to show charge status. Once the batteries are fully charged (approximately seven hours), the individual light for each battery will switch off.
---
Insert the batteries into the timing unit
Line up the arrow on the battery with the groove on the timing unit, then insert the battery into the timing unit. You should hear a click if it is correctly placed, then this will automatically turn the timing unit on.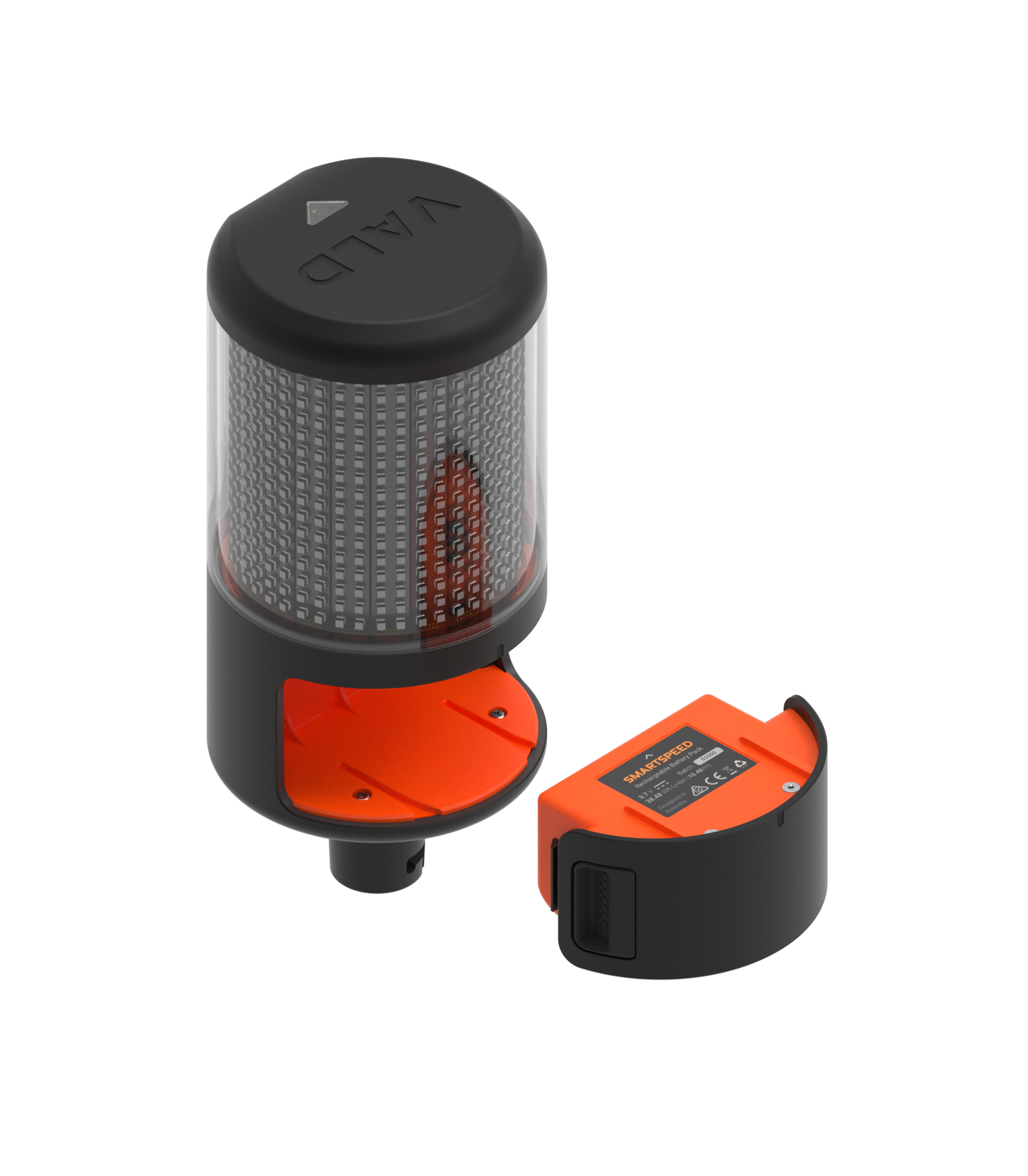 To remove the battery from your timing unit, grab the battery at both ends of the black curve and pinch to pull out.
---
How do I know when I need to charge my timing units?
The battery packs will last approximately ten hours with average use. You can easily check the battery level of each timing unit in the SmartSpeed Plus app, or on the timing units themselves. The battery life will be displayed as pictured below.
In the app:


Click the Bluetooth icon in the top-right.

On the device:


Displayed when turning the timing unit on.