You can now set up multiple tracks (or lanes) with SmartSpeed Plus, helping to make you more efficient and increase athlete engagement through competition. Use the below guide to configure tracks both in the field and in your SmartSpeed Plus app.
---
Set up tracks in the field
To set up multiple tracks with your SmartSpeed Plus timing gates, you must evenly divide your gates for each track. Depending on how many gates you have (max. gates is 16), you can configure your tracks in a few different ways.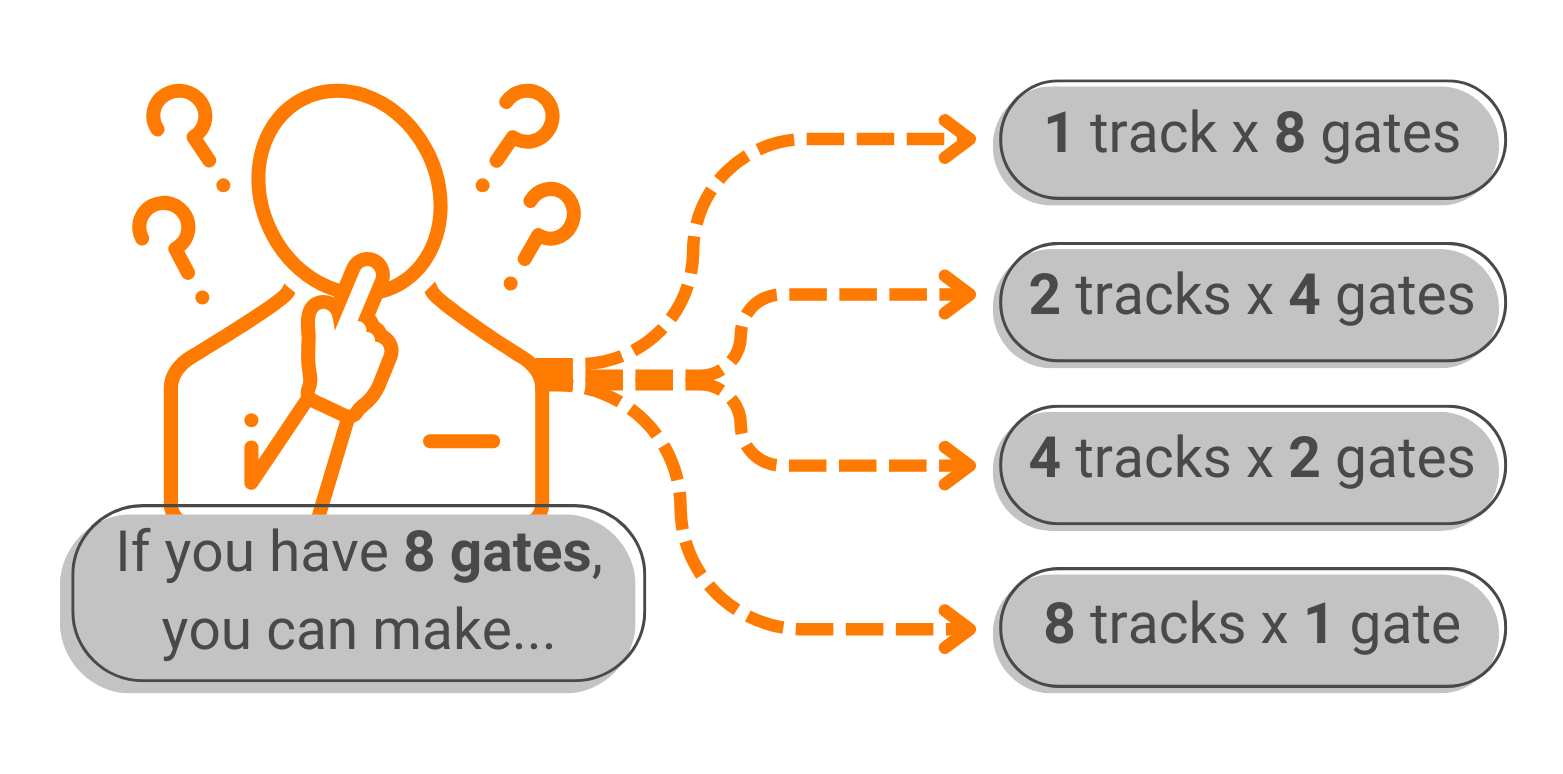 If you are setting up tracks directly next to each other, ensure that you are aligning each timing unit with their corresponding reflector.
---
Set up tracks in the app
Setting up tracks can be done when you configure a drill in the SmartSpeed Plus app.
After connecting your devices and clicking

you can choose your number of tracks from the Total tracks drop-down. The options available in this drop-down will vary depending on the number of gates connected, and the Drill type you have selected.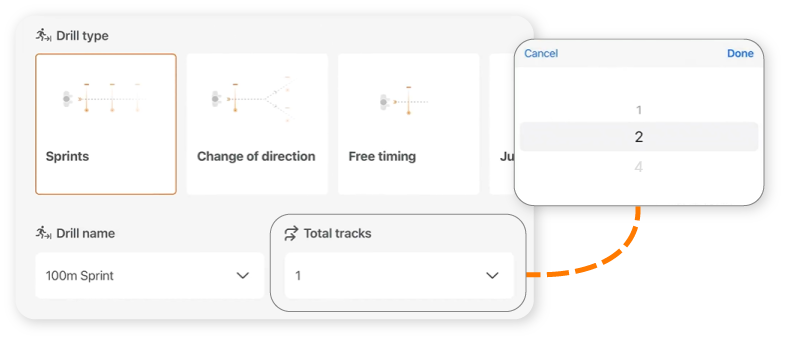 When you're happy with your drill setup, you can order the gates into the correct tracks by selecting the

button.
Click and drag the gates in the app to match the gate layout in field.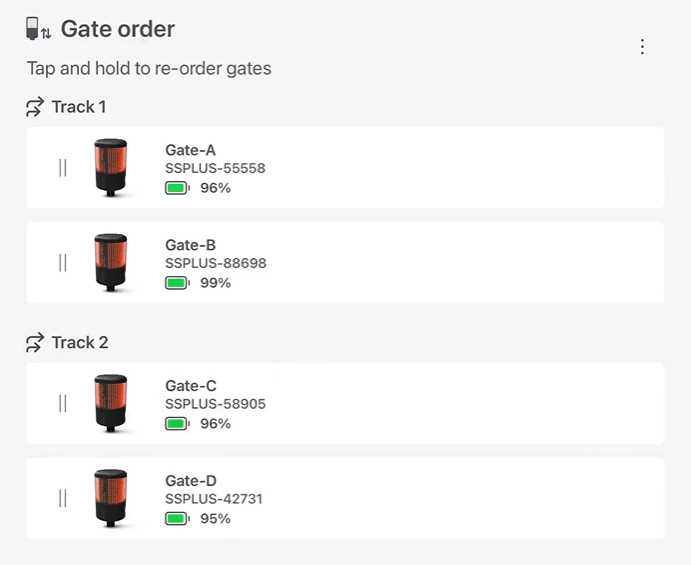 After confirming your gate layout for all tracks, you can select the profiles for the drill and start testing.
---
Queuing profiles for multiple tracks
The SmartSpeed Plus app will use a single profile queue across all tracks.
For the first trial, profiles at the beginning of the queue will be assigned to each track in order (i.e. Profile 1 to Track 1, Profile 2 to Track 2).
After these athletes complete the drill, the next profiles will be assigned to tracks based on the results of the previous trial. See the example below for how this works.
Profile names will appear on the LED display of each starting gate to signal which track the upcoming athletes should use.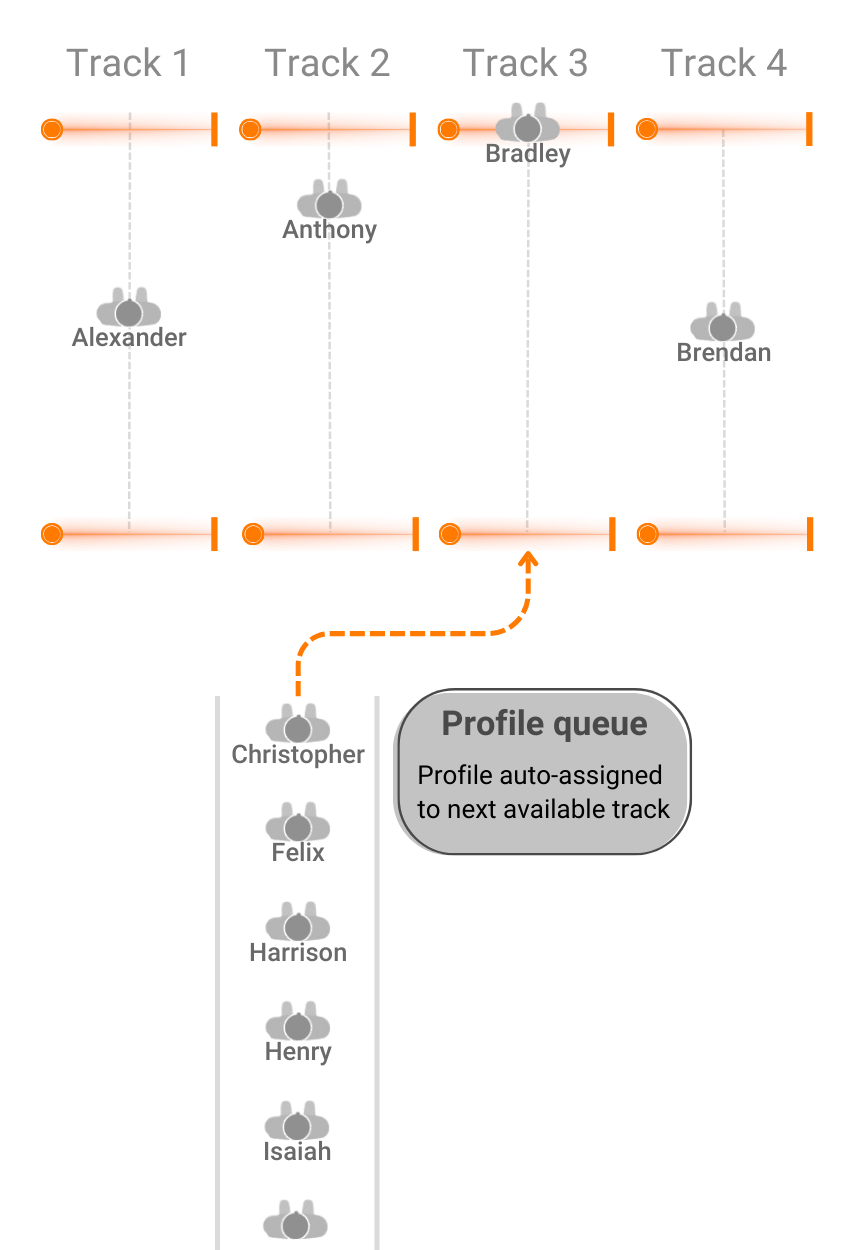 ---