Once you have created a test battery, you can edit or delete the battery at any time in the DynaMo app.
You do not need to be connected to a DynaMo device to edit test batteries.
---
Edit a test battery
Navigate to the Tests tab and click on the test battery. Once selected, you will see all tests within that battery.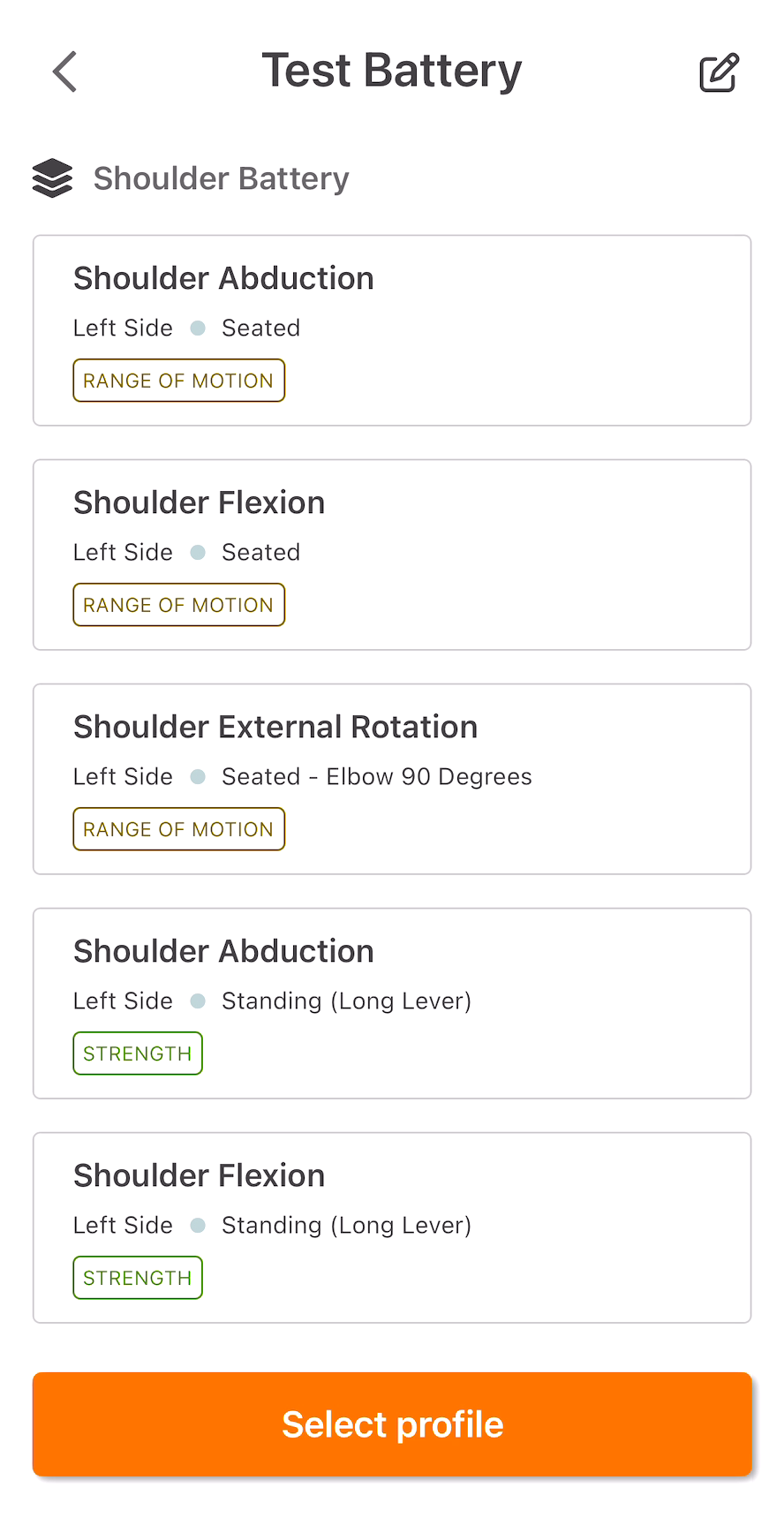 Click the edit button in the top-right.
You can then edit your test battery by:

Renaming the test battery.

Reordering the tests by clicking and dragging an individual test.

Removing a test from the battery by clicking the X in the top-right corner.

Adding a test using the button.

Once you are happy with your edits, click to save your changes.
---
Delete a test battery
In the Tests tab, swipe from right to left on the test battery, then choose Delete.
This action is not reversible and will delete the entire test battery from your device.
---