If you find you are regularly performing the same tests using your DynaMo device, the DynaMo app now offers the ability to create test batteries, allowing you to perform any number of strength and / or range of motion tests in quick succession.
Streamline your workflow by choosing from your own list of custom-built test batteries, spending less time configuring the DynaMo app during an assessment and more time engaging with your patients.
Why use test batteries?
Test batteries can be especially useful if you have a set number of tests that you always perform with your patients. You can also create batteries specifically for joints that you regularly test (e.g. shoulder, knee, hip, etc.), or for specific pathologies that you often see (e.g. shoulder reconstruction, ACL reconstruction, rotator cuff tear, etc.).
Currently, a test battery will save locally to the device it was created on, not to the specific user who created it.
---
Create a test battery
Log in to the DynaMo app on your smart device.
Navigate to the Tests tab and click the button.
If you have already created a test battery previously, simply click Add in the top-right corner.
Add your first test type to your battery by choosing your device type - either DynaMo Plus or DynaMo Lite. Select the relevant Region, Test Type, Movement, Limb(s), and Position.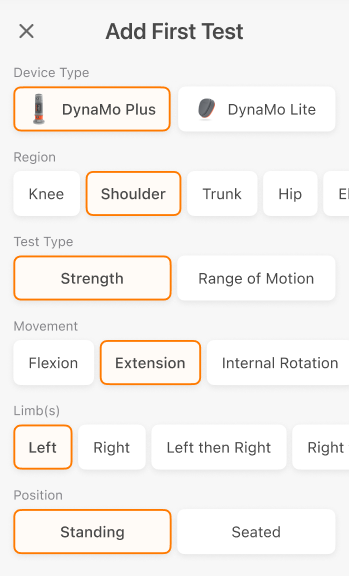 Click the button.
Add additional tests to your test battery by clicking and repeating steps 4 and 5, selecting the test options for your next test.
Test batteries must have a

minimum of two tests

added before it can be saved.
Once you are happy with your test battery, click in the 'New Test Battery' window and give your new test battery a name.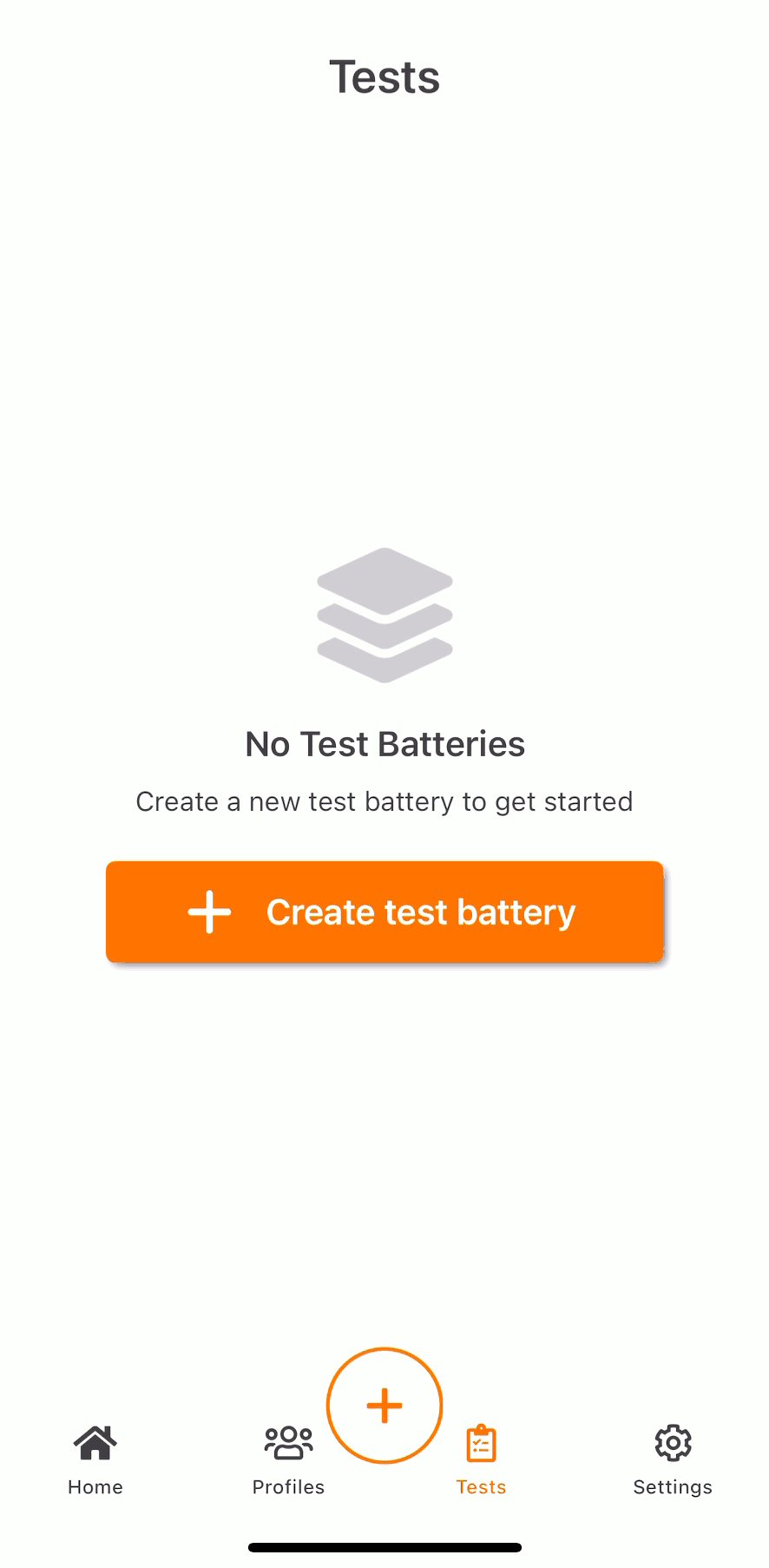 Made a mistake? You can edit your test battery by selecting the battery in the list and clicking the edit button.
---
Use a test battery
You can select this test battery when assessing a patient. Navigate to the Tests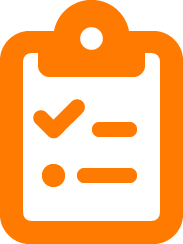 tab in your DynaMo app and select the test battery from the list.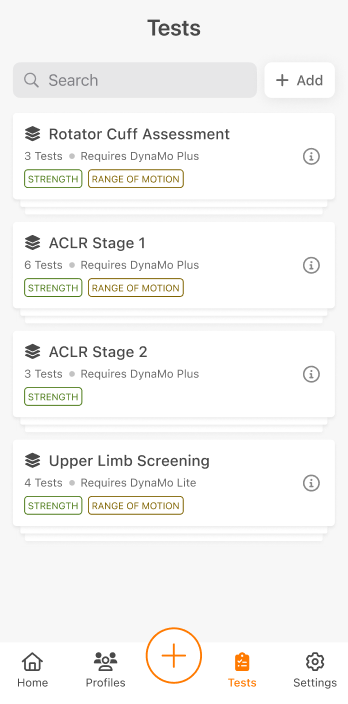 Click the

button to choose your patient, then begin conducting your strength and range of motion tests as normal.
To move through the test battery, click

once you have completed a test and want to move onto the next one in the battery.
Once you have completed the entire assessment, you can view the test results for each test type by scrolling through the tests at the top of your screen.