VALD Hub is the central data and administration platform for VALD systems.
Organisations that use VALD systems are provided with a VALD Hub account to manage the following:
Users and permissions
Athlete and client profiles for testing and training
Test and training data
VALD Hub Dashboard
The VALD Hub dashboard provides insights into the most relevant test data metrics for your organisation.
The dashboard also includes the latest product news and updates, best practice articles, webinars and more.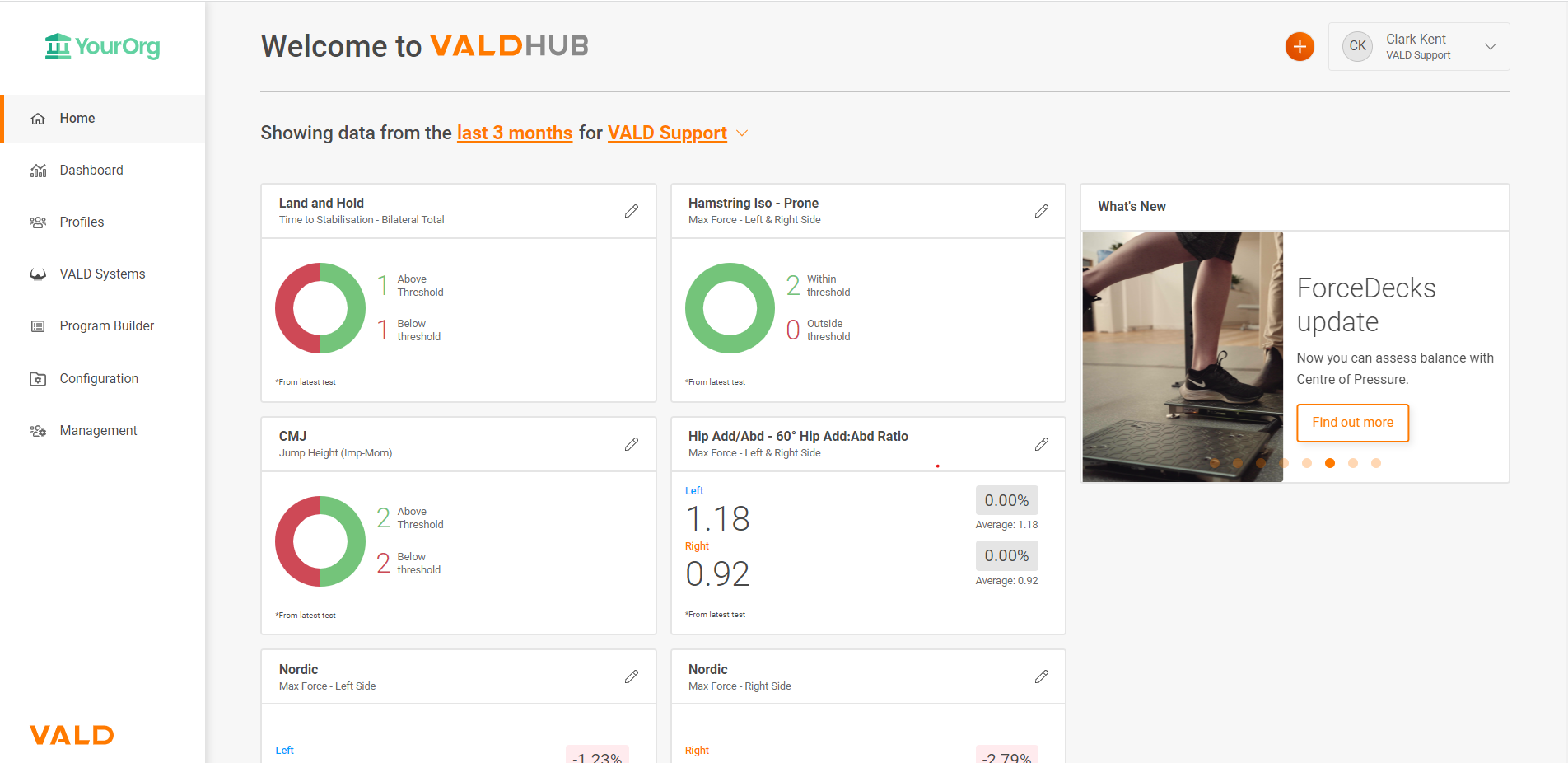 Reports
Cross-system reporting enables users to compare data across ForceDecks, ForceFrame and NordBord simultaneously.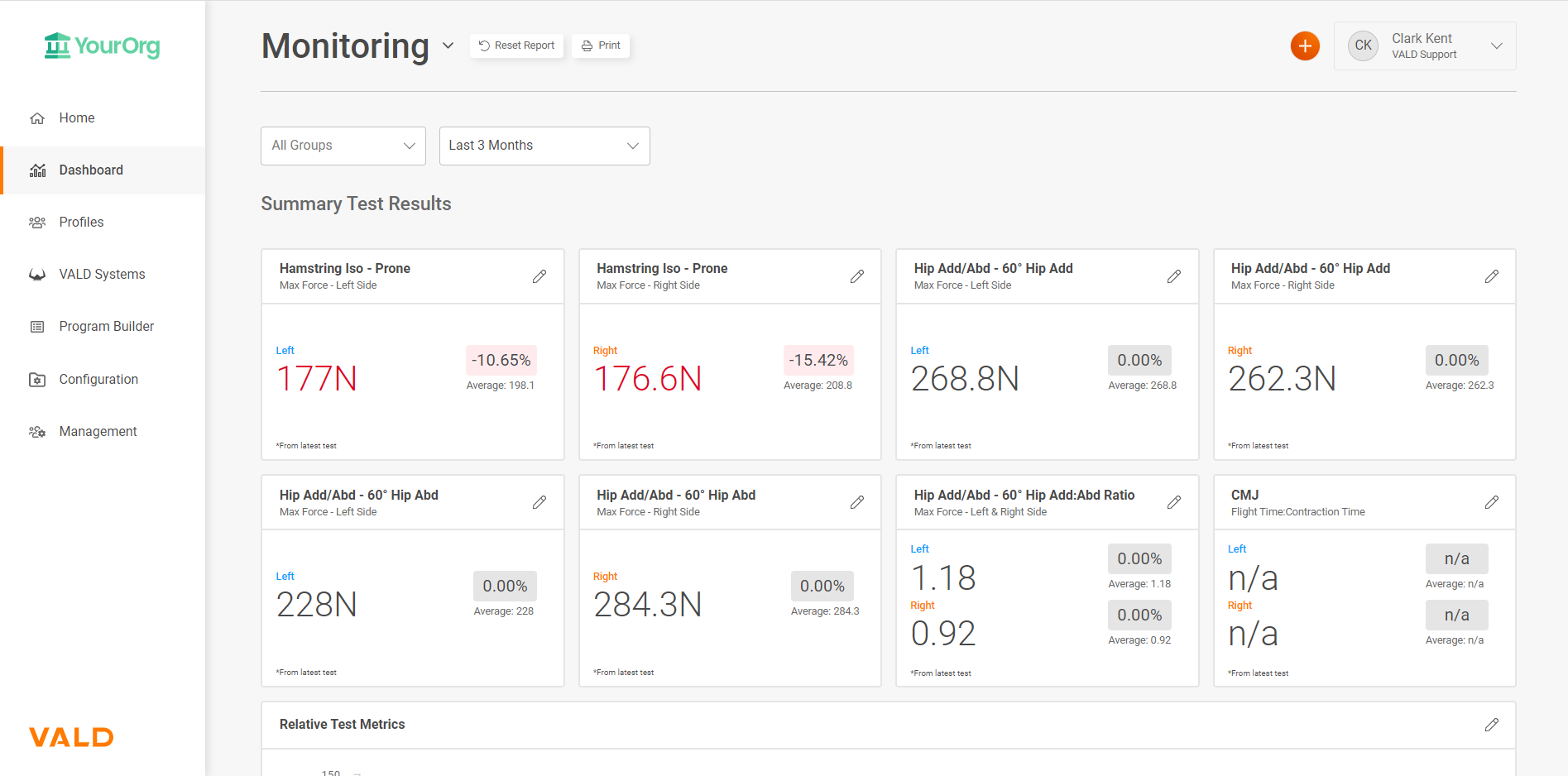 Profiles
Profile data and test results from VALD systems are managed and grouped in VALD Hub.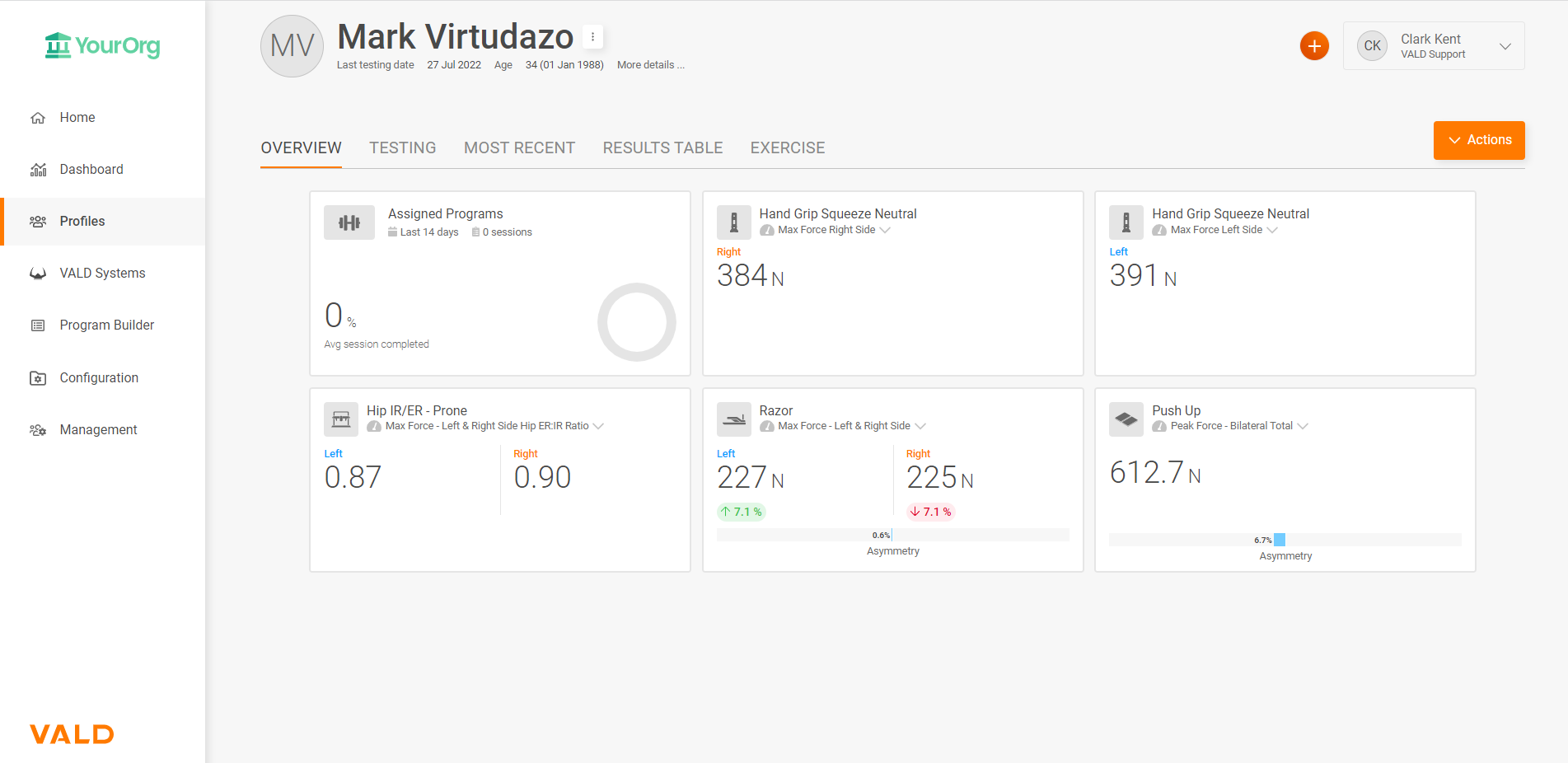 Program Builder
Program Builder in VALD Hub enables users to create, configure and edit ForceFrame training programs.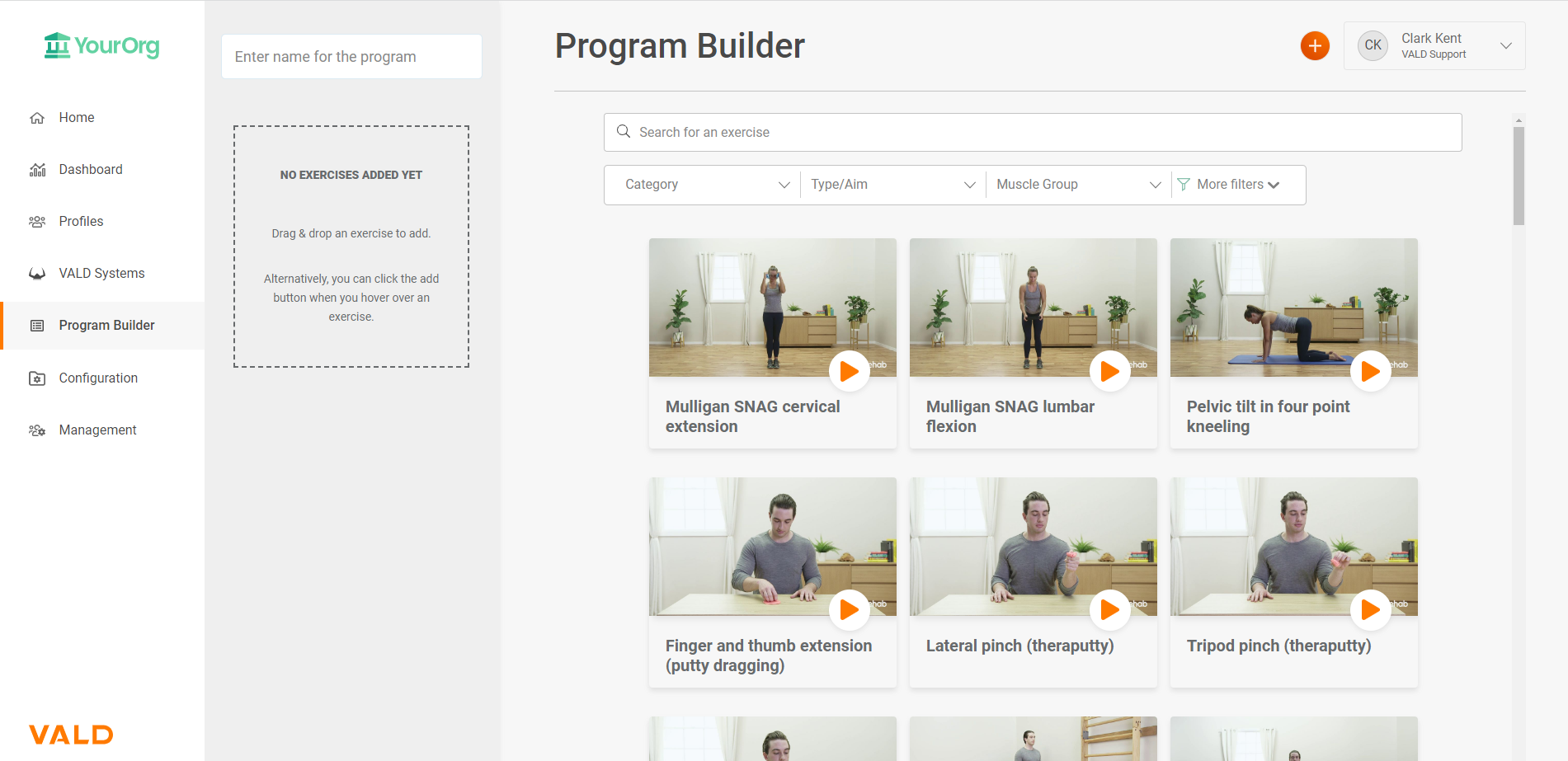 Management
Categories, Groups and User Permissions provide organisations with the ability to segment profiles in VALD Hub to increase filtering and reporting capabilities.