Normative Data Reports are downloadable and interactive reports available in VALD Hub that provide a point of reference for how individuals in specific groups (such as major or collegiate sporting leagues and teams) would typically perform in different assessments.
Before you begin
To access normative data reports in VALD Hub, you must have access to "All Categories and Groups" in your user account.

---
Download Normative Data Reports
Log in to VALD Hub and navigate to the Dashboard in the side navigation menu.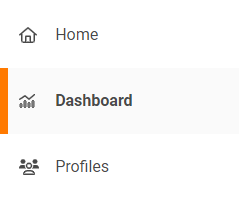 At the top of this page, click the drop-down arrow next to "Monitoring" and select Normative Data Reports.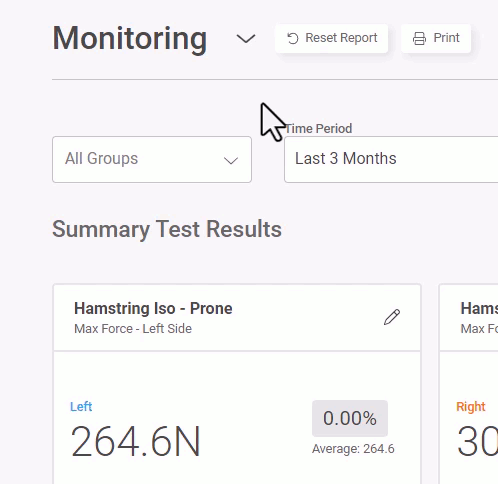 Click the Download icon next to the report you wish to download. This will automatically open the report in a new tab of your web browser. Alternatively, you can view the report by opening the HTML file from your Downloads folder.
Can't see any normative data reports in your VALD Hub? Use the button (as pictured below) and our support team can populate your VALD Hub with reports specific to your organization.

---
About the End of Season Report
The End of Season report contains the following:
Normative values for key metrics across the most common tests within a major sporting league or sport for;
The most recent season; and
The previous season.
Organisation values will also be displayed for;
The most recent season; and
The previous season; provided
The user's organisation has the relevant VALD systems; and
The user's organisation has conducted a sufficient number of tests within a season.
Once downloaded, the report can be viewed using the following interactive features:
Click on the left hand menu to access different pages of the report.
Hover over a figure to obtain additional information and functionality.
Click on the legend icons to toggle the different groups' data on and off.
Click on the tabs above the tables and figure to compare the different groups/metrics.