If you are experiencing issues with your NordBord force trace showing incorrect or extreme numbers, please follow the below troubleshooting steps.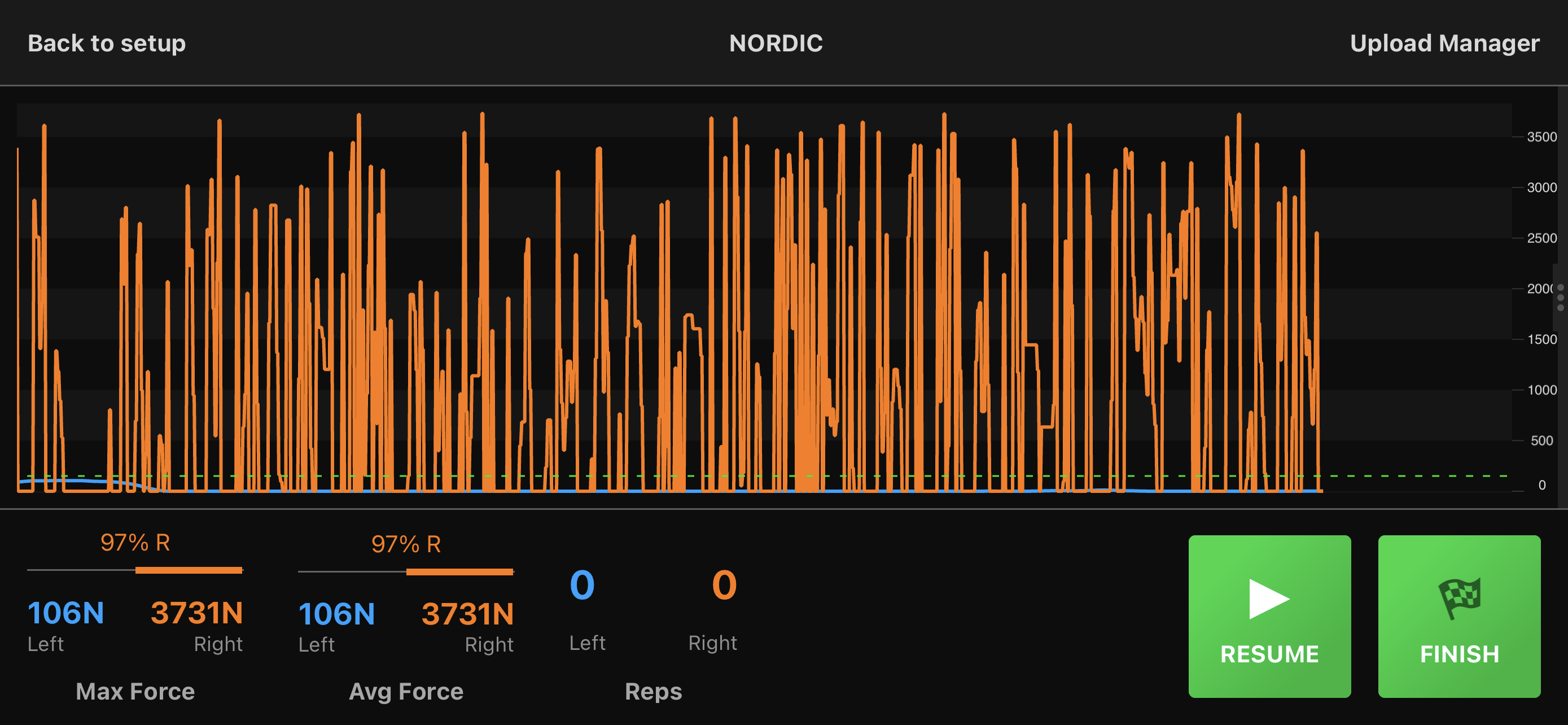 With the ankle hooks facing inward, carefully flip the NordBord over on its side, allowing you access to the Control Module (orange box).
Do not try to flip the NordBord by pulling on the ankle hooks. This may cause damage to the hooks and sensors.
Disconnect both black load cell cables from the Control Module.
Swap and reconnect the cables so that the left cable connects to the right port, and the right cable connects to the left.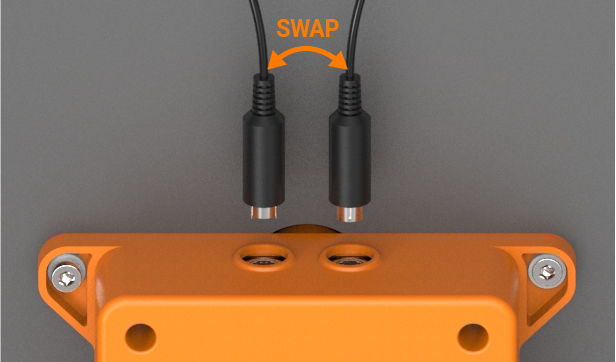 Retest your athlete and investigate the force trace from the new test.
If the trace issue follows to the opposite side (i.e. the incorrect trace is now blue instead of orange), the fault is with the load cell. If not (i.e. the trace does not change), the fault lies within the Control Module.
If you believe an issue exists within either your load cell or Control Module, please reach out to the VALD Support Team at support@vald.com, providing the information detailed below. Once the team confirms the issue, we can send out a replacement part to your clinic if required.
---
Need further help?
If you are still experiencing issues, please reach out to the VALD Support Team at support@vald.com.
To action your request, please provide support with as much detail as possible, including:
A detailed description of the issue, including what troubleshooting steps you have already attempted.
The serial number (NB-XXXX) of your NordBord device.


The NordBord serial number can be found on the Control Module (orange box) at the base of the device.

Any images and / or videos of the problem that could help us troubleshoot.