If you cannot see your NordBord device when you are trying to connect through the NordBord Windows or iOS application, follow the below troubleshooting steps.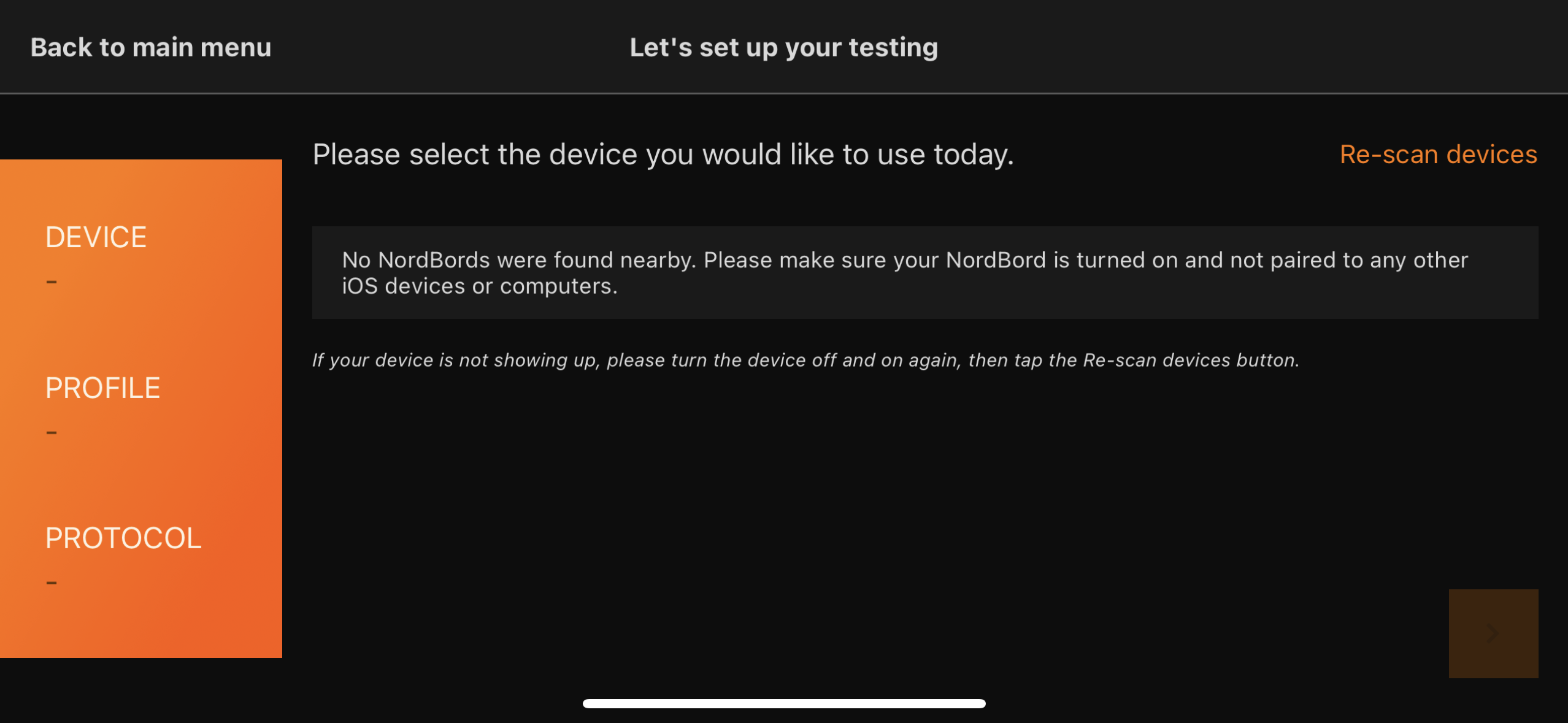 The NordBord Windows application can only connect to the NordBord device through a USB connection.
Turn on your NordBord by tapping (do not hold down) the power button.
Ensure the power LEDs are on and displaying green, yellow, or red.
If your LED displays as white / purple, your device is in bootloader mode. Turn the device off, then back on with a quick press of the power button.
Check to ensure that no other iOS device is connected to the system.
If already open, force quit the NordBord iOS app on your smart device, then reopen the application.
Select Start Testing to search again.
Select the NordBord device you wish to connect to from the list.
Note: You should always power on the NordBord device first before opening the NordBord iOS app and attempting to connect.
---
Need further help?
If you are still experiencing issues, please reach out to the VALD Support Team at support@vald.com.
To action your request, please provide support with as much detail as possible, including:
A detailed description of the issue, including what troubleshooting steps you have already attempted.
The serial number (NBE-XXXX) of your NordBord device.


The NordBord serial number can be found on the Control Module (orange box) at the base of the device.

Model and software version of the NordBord iOS application and your smart device.
Any images and / or videos of the problem that could help us troubleshoot.