HumanTrak session PDF reports, CSV files, and Snapshots can be downloaded from VALD Hub.
Each file is downloaded separately by clicking the appropriate button
You can download all files by selecting the 'Download All' button
There are two ways of navigating to HumanTrak session results, via individual Profiles or VALD Systems.
View HumanTrak Data for an Individual Profile
All HumanTrak results for a Profile can be accessed under the Results Table.
If some results do not appear, try adjusting the date range
Sort the table contents by Date, Number of Tests, or User to find a particular session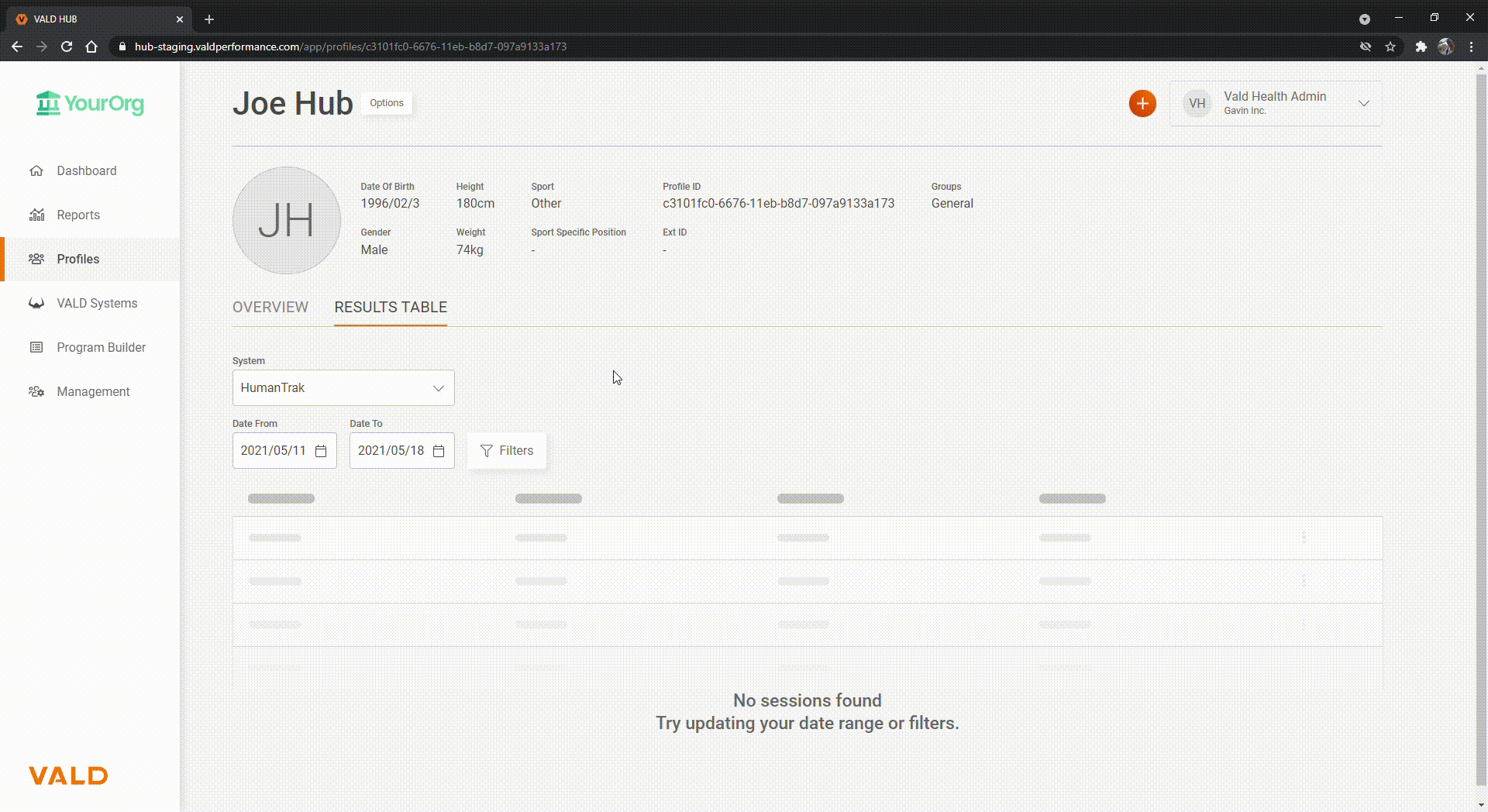 View all HumanTrak Data
All HumanTrak results for your organization can be viewed under the HumanTrak tab in VALD Systems.
If some results do not appear, try adjusting the date range
Sort the table contents by Profile Name, Date, Number of Tests, or User to find a particular session