Leaderboards can be used to display live test results for athletes in VALD Hub, increasing group engagement by creating a competitive environment. Use the below guide to learn how to set up a Leaderboard in your VALD Hub account.
---
Log into VALD Hub.
If your user is set up for Group management mode (Management > Settings), select the Leaderboard option from the side navigation bar.
If you are set up for Clinical management mode, navigate to Dashboard, then click the down arrow next to the Monitoring header and choose Leaderboard.
| | |
| --- | --- |
| Group management mode | Clinical management mode |
| | |
Click the button to create a new Leaderboard.
Configure your Leaderboard settings using the below table as a guide.
Leaderboard Name
Fully customisable name to refer to the title of the Leaderboard for this system and metric.
Group(s)
Defaults to display All Groups. Individual Group(s) can be selected using this drop-down.
Start Date
This can be any date in the past or future.
Duration
Can be set to a maximum of 7 days.
System

ForceDecks, NordBord and SmartSpeed
Choose: Test Type | Metric

ForceFrame
Choose: Test Type | Position | Movement | Metric

DynaMo
Choose: Body Region | Movement | Position | Metric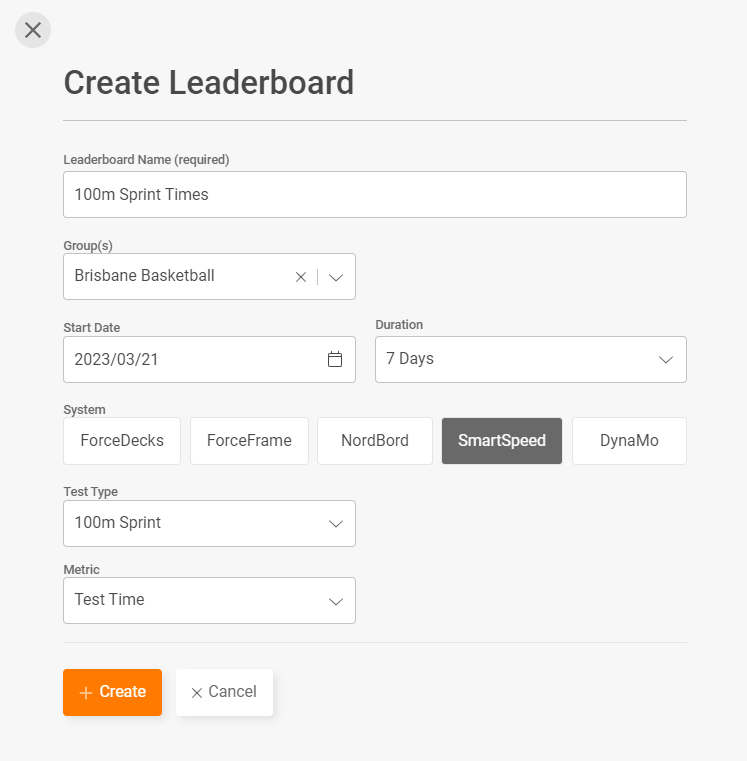 Click the button to save your Leaderboard settings.
Your Leaderboard is now ready to view.
If the start date and duration you have set are current, the Leaderboard will automatically update every 30 seconds as new test data becomes available.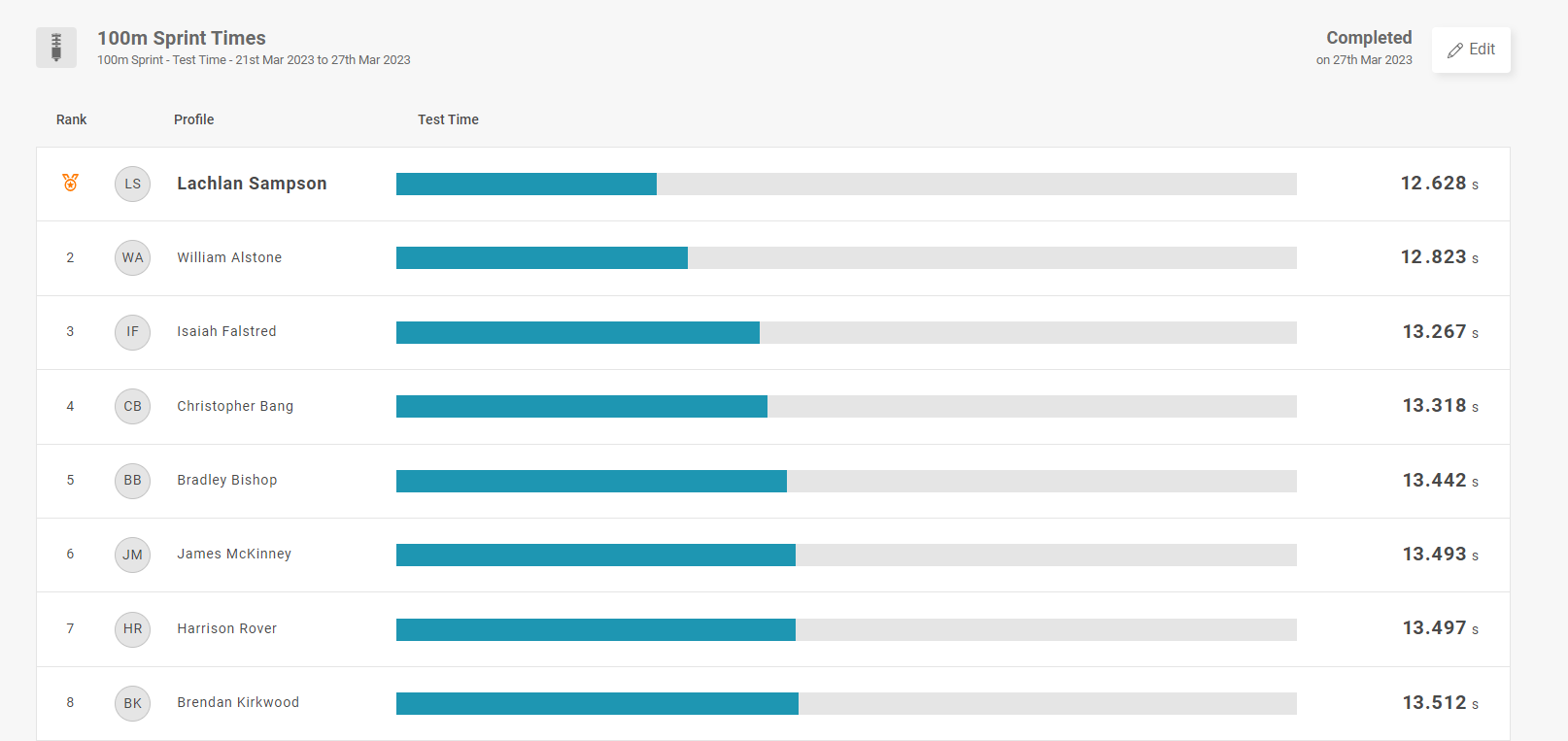 ---
Leaderboards can be re-used at any time in the future by clicking the

button in the top-right. Simply update the Start Date (Groups, Test Types and Metrics can also be updated) to refresh the Leaderboard for your new date range.
---
Displaying your Leaderboard
Once your Leaderboard is configured in VALD Hub, you can easily connect this up to a larger monitor or TV screen - either with an HDMI cable or wirelessly using a casting app.
As the Leaderboard refreshes every 30 seconds, your athletes can quickly glance at the monitor after their test to determine their standings amongst their peers.