When queuing athletes in SmartSpeed Plus drills using SmartScan RFID wrist bands, you may come across an issue where a particular wrist band fails to scan properly.
As the athlete scans their wrist band, if the scan fails to register a profile, you will receive the following prompt: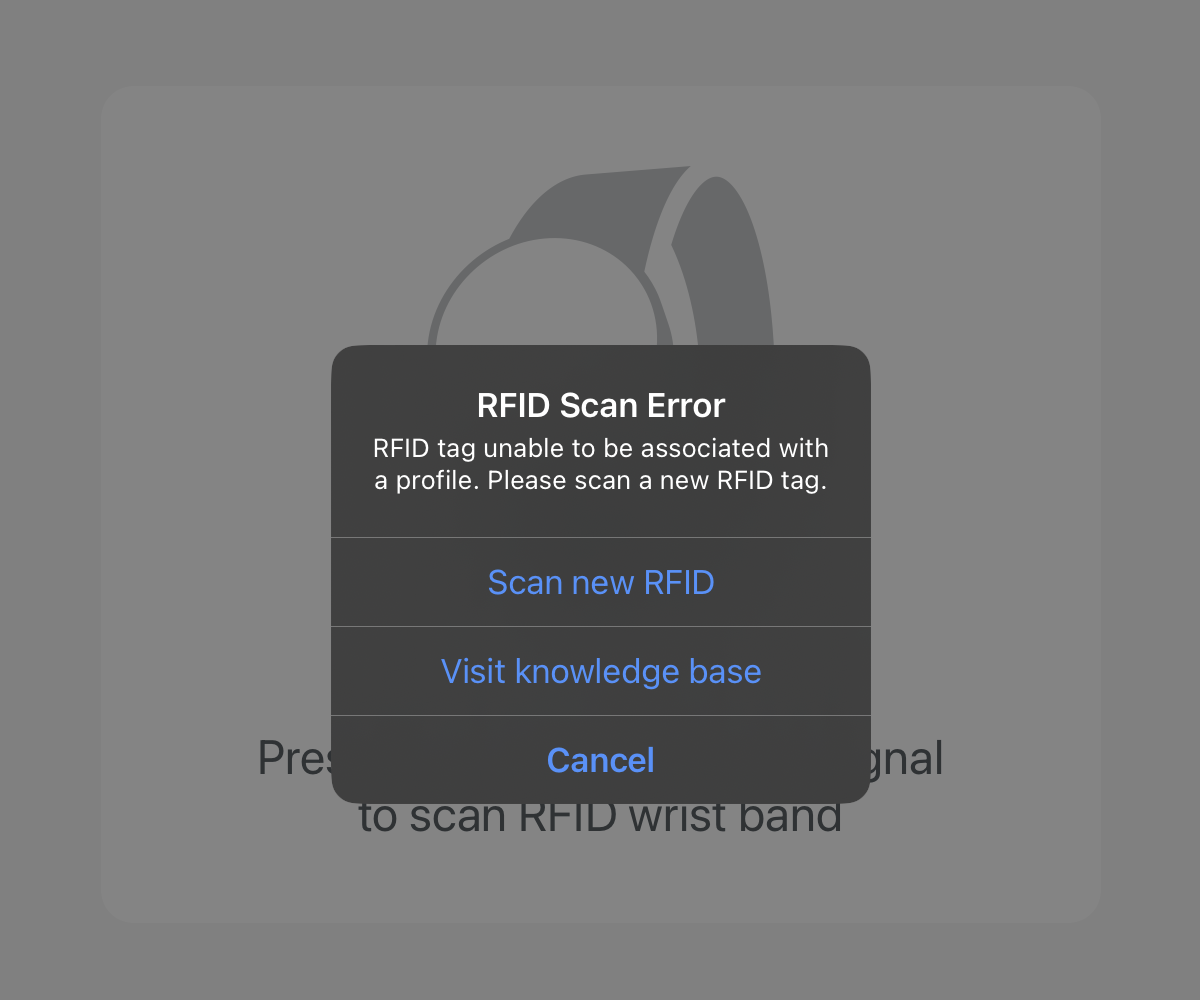 This prompt will appear if the RFID wrist band that was scanned is:
not currently assigned to any athlete in your VALD Hub account, or
assigned to multiple athletes in VALD Hub.


This can occur if you have multiple Groups set up and have assigned the same RFID band to two separate athletes in different groups.
---
Assign the RFID wrist band
To assign an RFID wrist band correctly, you will need access to VALD Hub on your computer, with the SmartScan PC-RFID reader connected.
Log in to VALD Hub on your computer.
Navigate to Management > Groups and select the Group you are testing.


If you are not testing a particular Group or Groups, select the Group in which the problem athlete(s) reside.

Click the button above your list of athletes.
Click into the RFID field against the athlete.
If they already have an RFID band number assigned, you should use this original RFID band, or click the X to unassign the band from the athlete.
Plug the PC-RFID reader into your computer and scan the RFID wrist band with the cursor in the correct RFID field.
Once the wrist band successfully scans, click the button.
The profile will now have the correct RFID band assigned to their profile.
This change does

not

automatically sync across to your SmartSpeed Plus app. To queue this athlete using SmartScan, you will need to finish the current drill and restart. When presented with a list of RFID profiles in the drill setup, click the Sync button to refresh the athlete list.
Alternatively, you may wish to configure a test profile in VALD Hub prior to your SmartSpeed sessions using a spare RFID wrist band. If this problem occur does occur, the athlete can switch to the spare wrist band. After you have completed your session, you can easily edit the test in VALD Hub and assign it to the appropriate profile.