ForceDecks plates are connected to the ForceDecks iOS App via Bluetooth.
Note: To enable Bluetooth connectivity, the latest ForceDecks Firmware must be installed, and only one set of ForceDecks turned on.
To connect ForceDecks plates to the iOS App via Bluetooth:
Log in to ForceDecks iOS App
Go to Tests
Ensure your ForceDecks are turned on
Select your plates
Note: If you are experiencing difficulty connecting to your ForceDecks, please consider the following requirements:

Have you installed the latest ForceDecks Firmware?
Are you using Bluetooth compatible ForceDecks plates (FDMini, FDLite (V2), FDMax)?
Are you using a compatible iOS Device?
Are you standing near the ForceDecks plates?
Are your ForceDecks plates turned on?
Are your ForceDecks plates currently paired with another iOS device or computer?
Is your Sampling Rate set no higher than 500Hz?
Ensure you remain with the ForceDecks plates during testing to ensure you maintain a strong Bluetooth connection. If you do experience any disruption to a Bluetooth connection, you will receive the following notifications:
Average Signal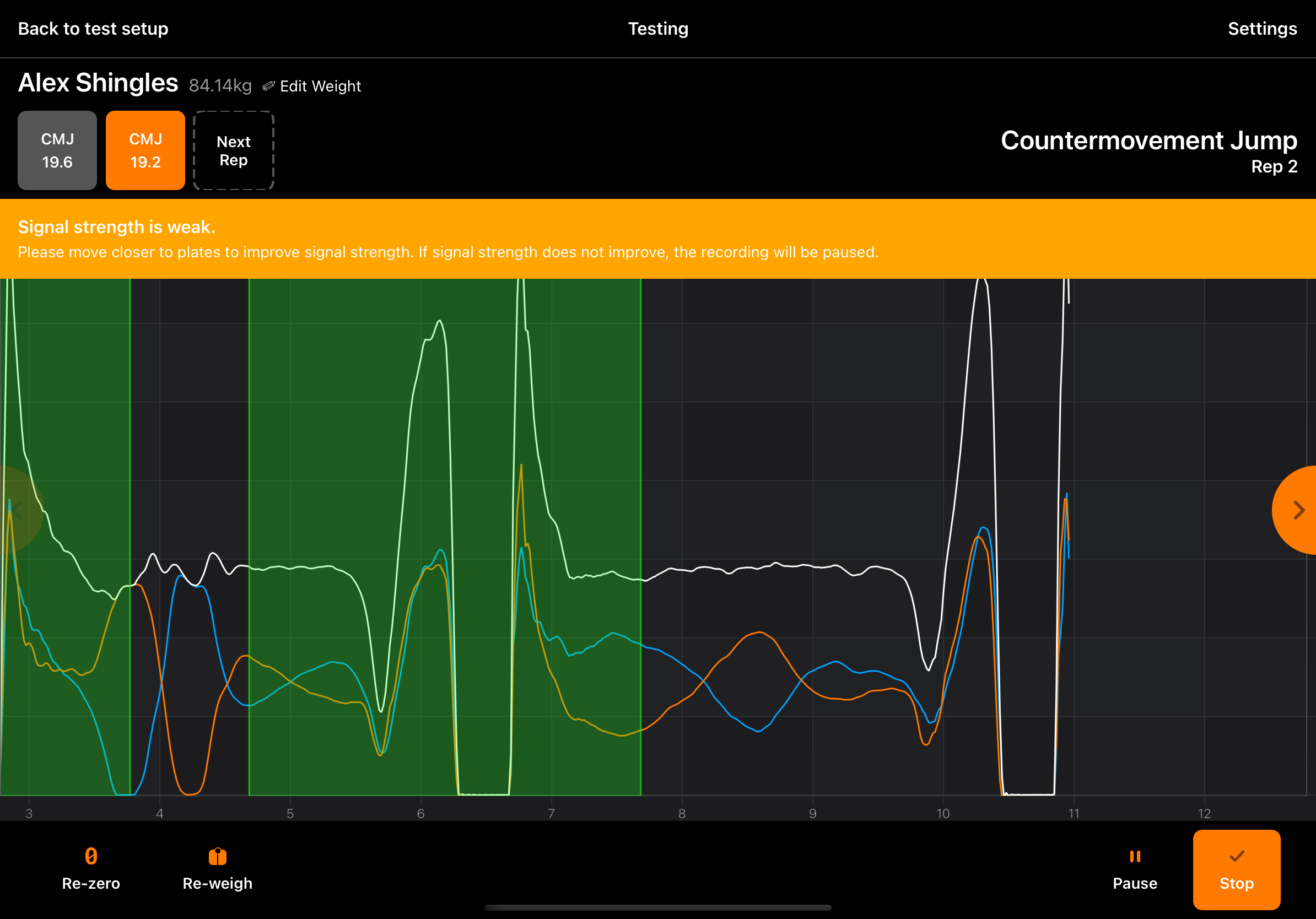 Poor Signal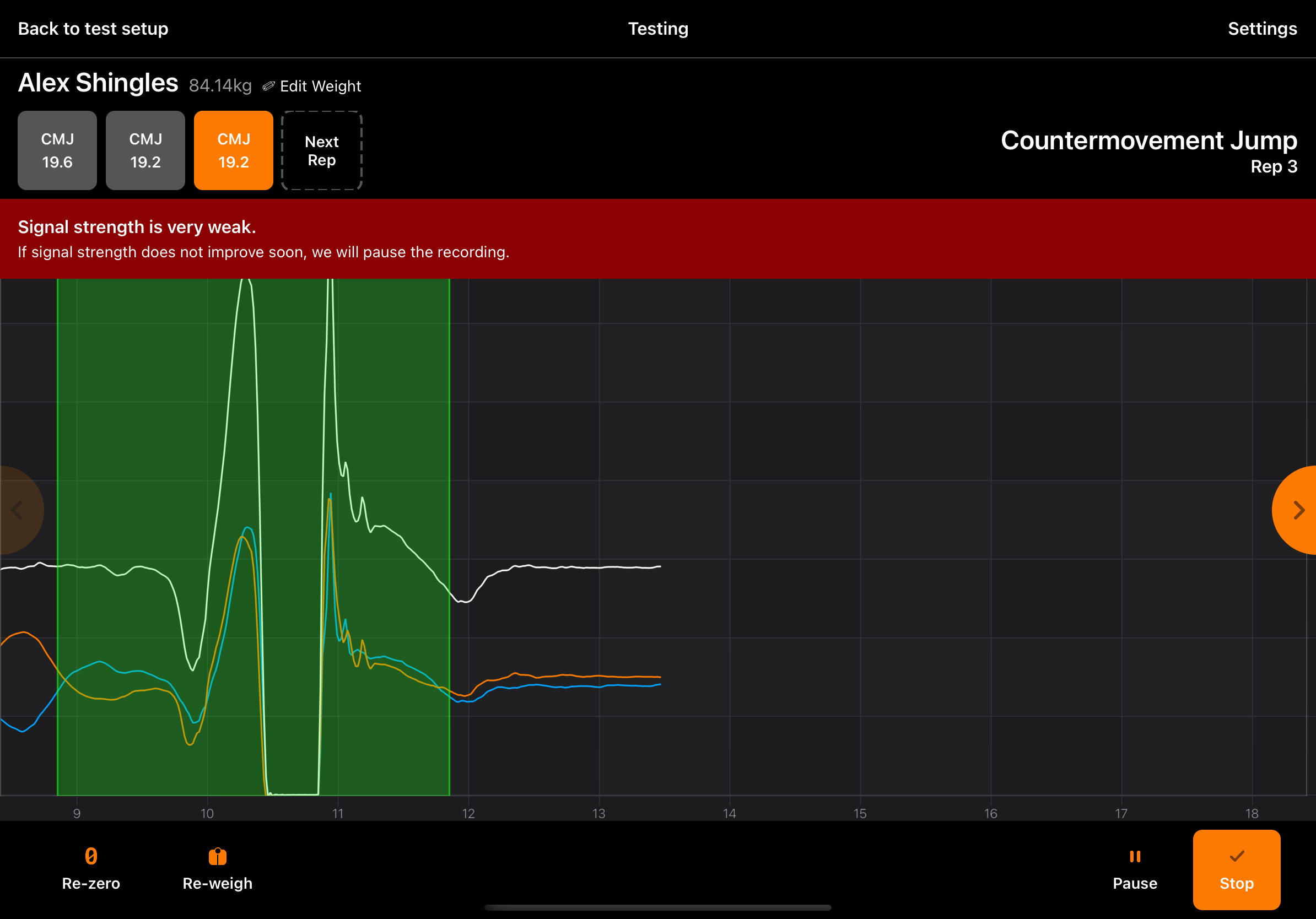 Stopped Recording