Connect your FD 4000 and FDLite V.1 Hardware

---
Step 1. Connect your Adapter using the 3-pin power cable and the ForceDecks USB cable.
*Both cables need to be plugged in for the Adapter to work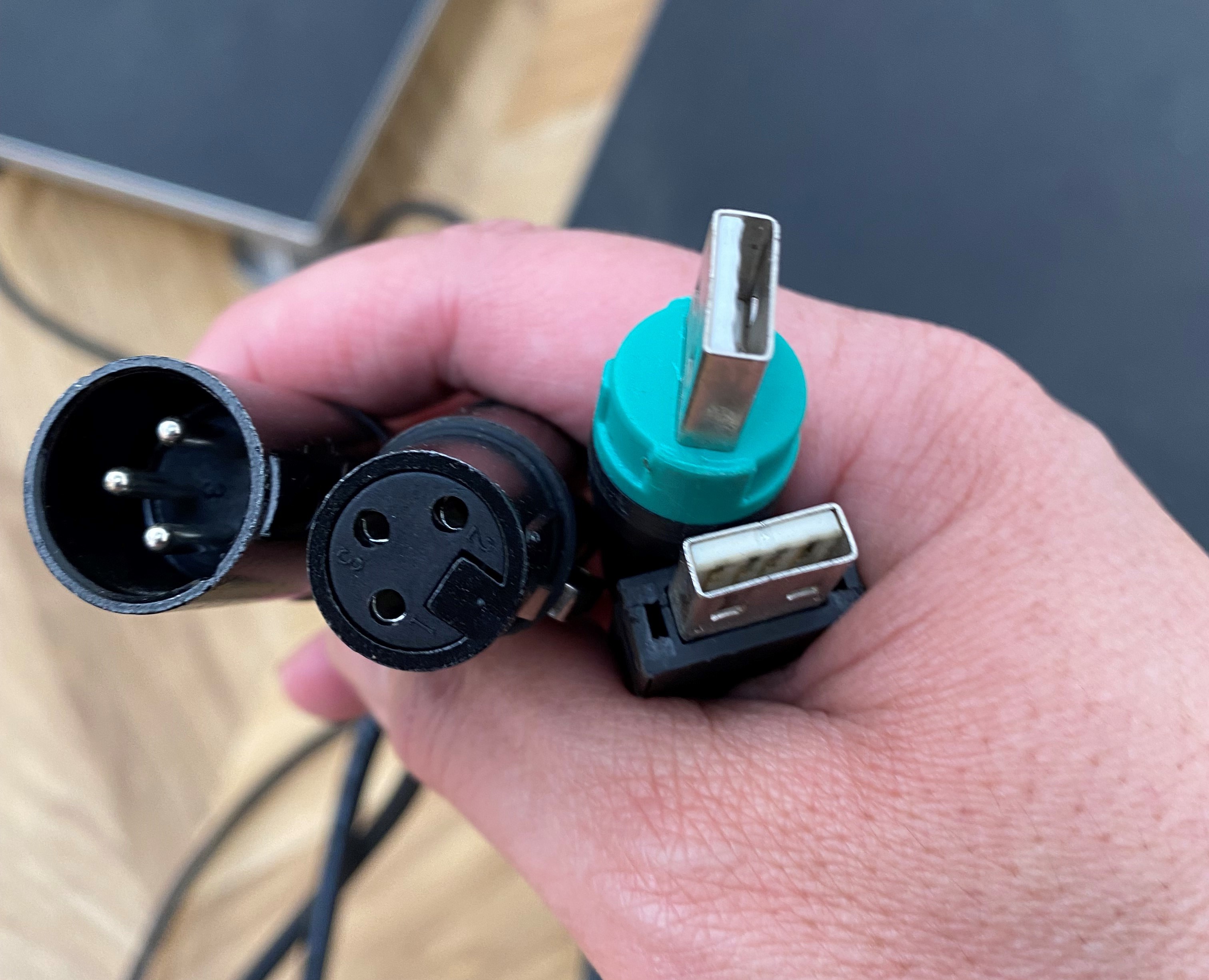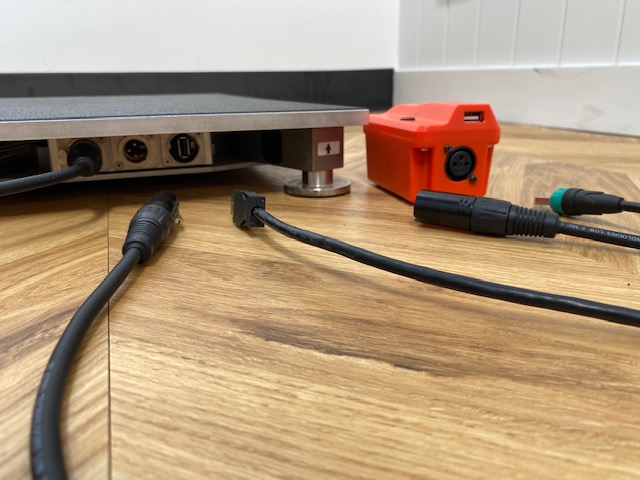 ---
Step 2. Press the ON/OFF button on the Adapter.
Two lights should come on - the middle LED light indicating the battery level, and a flashing white LED indicating that the Adapter is starting up.
*The Adapter can take up to 30 seconds to complete start-up
---
Step 3. Once the white LED light stops flashing, a blue LED light will flash to indicate that the Adapter is seeking to pair with a device.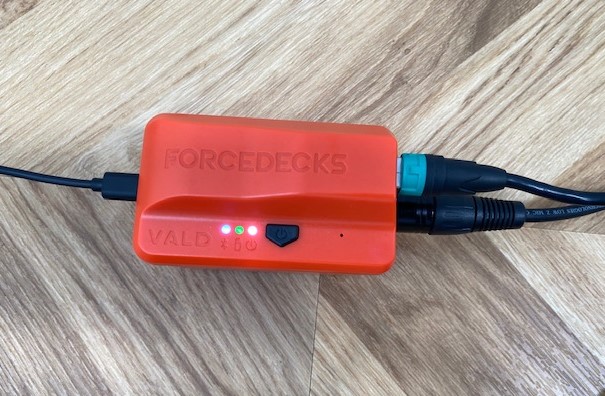 ---
Step 4. Open your ForceDecks app on either iOS or Windows.
*This video shows the iOS App
---
Step 5. Your ForceDecks hardware should appear in the app.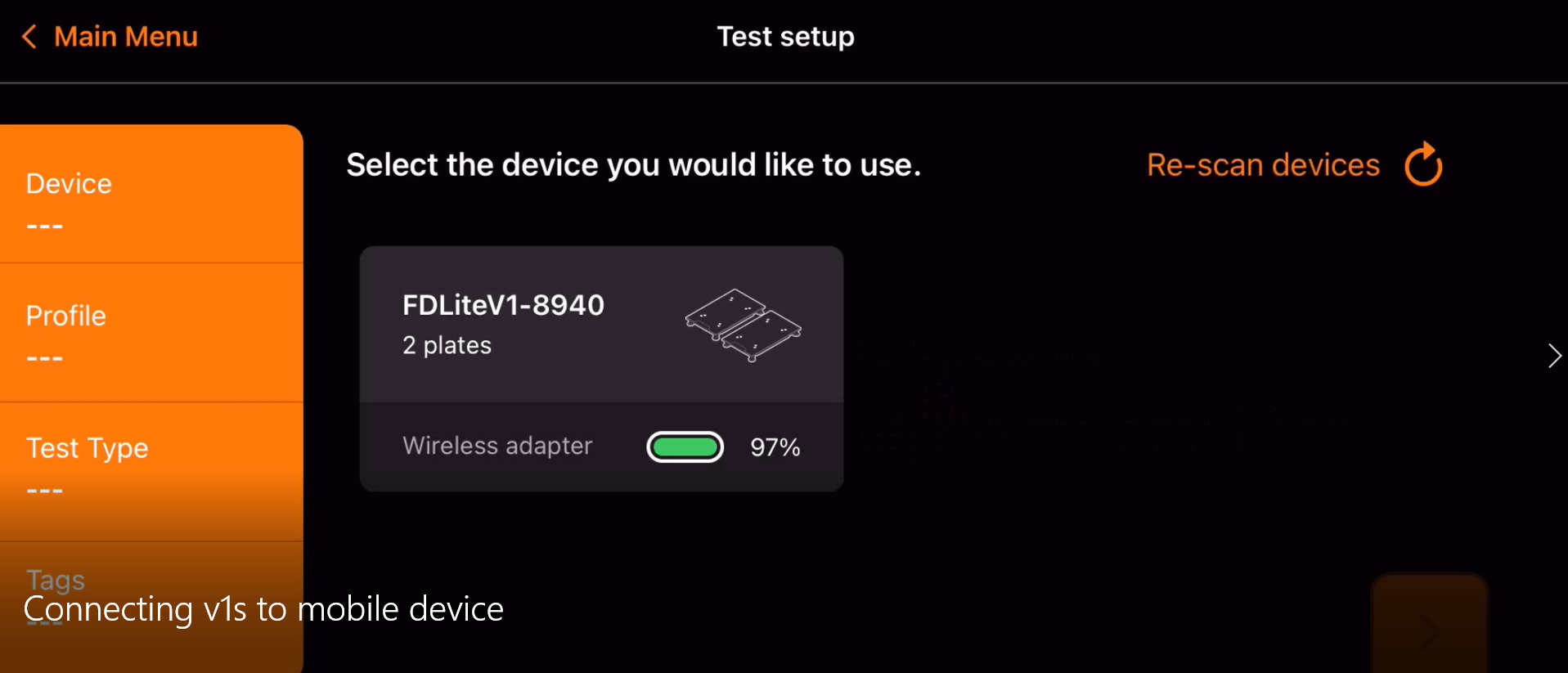 ---
Step 6. Select your hardware to sync and connect.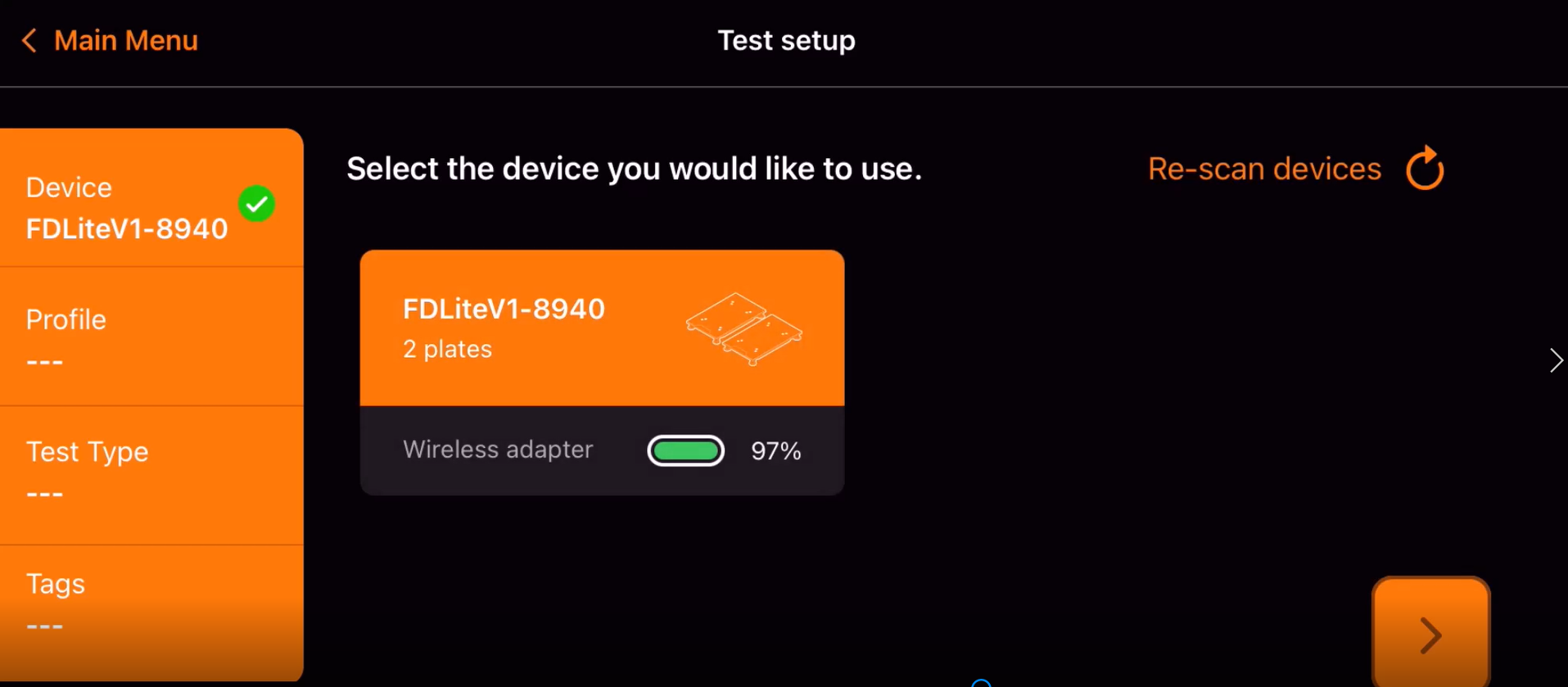 ---
Troubleshooting:
The Adapter will not start the pairing process unless the 3-pin plug

and

the USB cable to the ForceDecks are connected. The Adapter does not need to be connected to a power source if it is fully charged.
If your device won't pair or if it loses the pairing connection, then you will need to reboot your Adapter;

Press the ON/OFF button until the power indicator lights begin flashing. Wait for the Adapter to power down – with no lights illuminated.
Press the on/off button again and wait for the white light to stop flashing.
The blue pairing light should automatically flash.
If the Adapter is still not pairing, please check your cable connections.

If your device is unable to recharge and the battery or appears 'dead' please, try an alternative charging source by plugging (if available, alternate) USB-C cable to an alternative power source (e.g., laptop or computer).
If all else fails, you may need to perform a hard reset. Insert a paperclip or SIM card ejector tool into the small hole to the right of the power button and hold until the Adapter resets.