When you first receive your ForceFrame, some assembly will be required. Please use the below guide to assist with assembling your new ForceFrame system.
---
What's in the box?
1x ForceFrame Baseplate
1x ForceFrame Crossbar
1x Shoulder Mount
2x Hex Screws
1x Top Rail
2x ForceFrame Posts
1x Base Pad
2x Extension Pads
2x Mini-USB Cable
1x Wall Adapter
Hex Wrench
---
Assembling the ForceFrame
ATTACH THE POSTS
Place the ForceFrame Baseplate on even ground. Firmly insert each post into the Baseplate, ensuring that the

circular holes are facing outwards

, and the numbers are facing toward the 'VALD' and 'FORCEFRAME' text. When inserted correctly, the line under the number "1" will be flush against the Baseplate foot as shown below.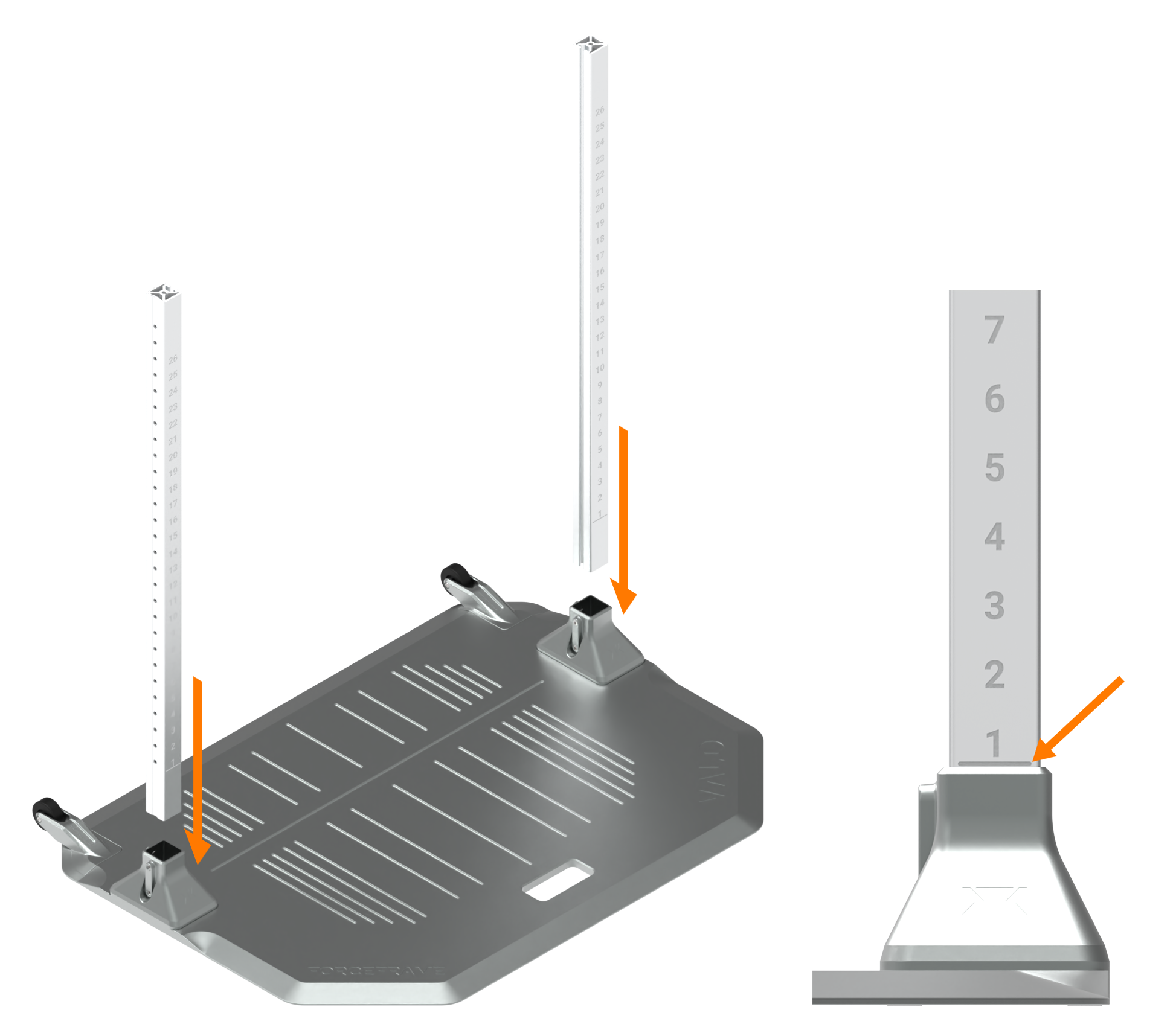 To secure the posts in place, tighten all eight pre-inserted grub screws on the Baseplate using the supplied hex wrench.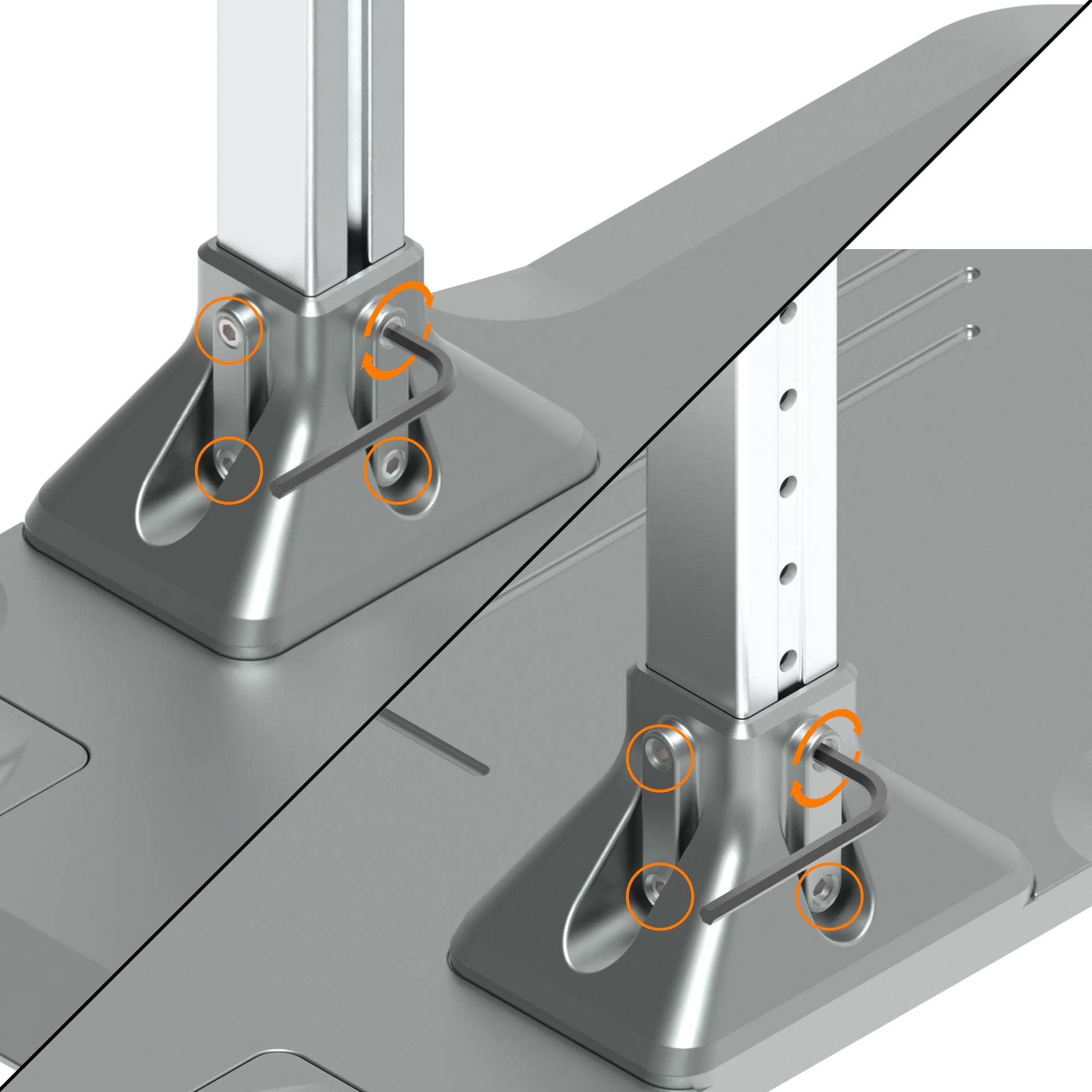 ---
ATTACH THE CROSSBAR
Slide the ForceFrame Crossbar down the ForceFrame Posts. Pull the black indexing pins on the side of the crossbar outwards to easily slide the crossbar up and down the posts.
At this stage, where you position the crossbar on the posts does not matter.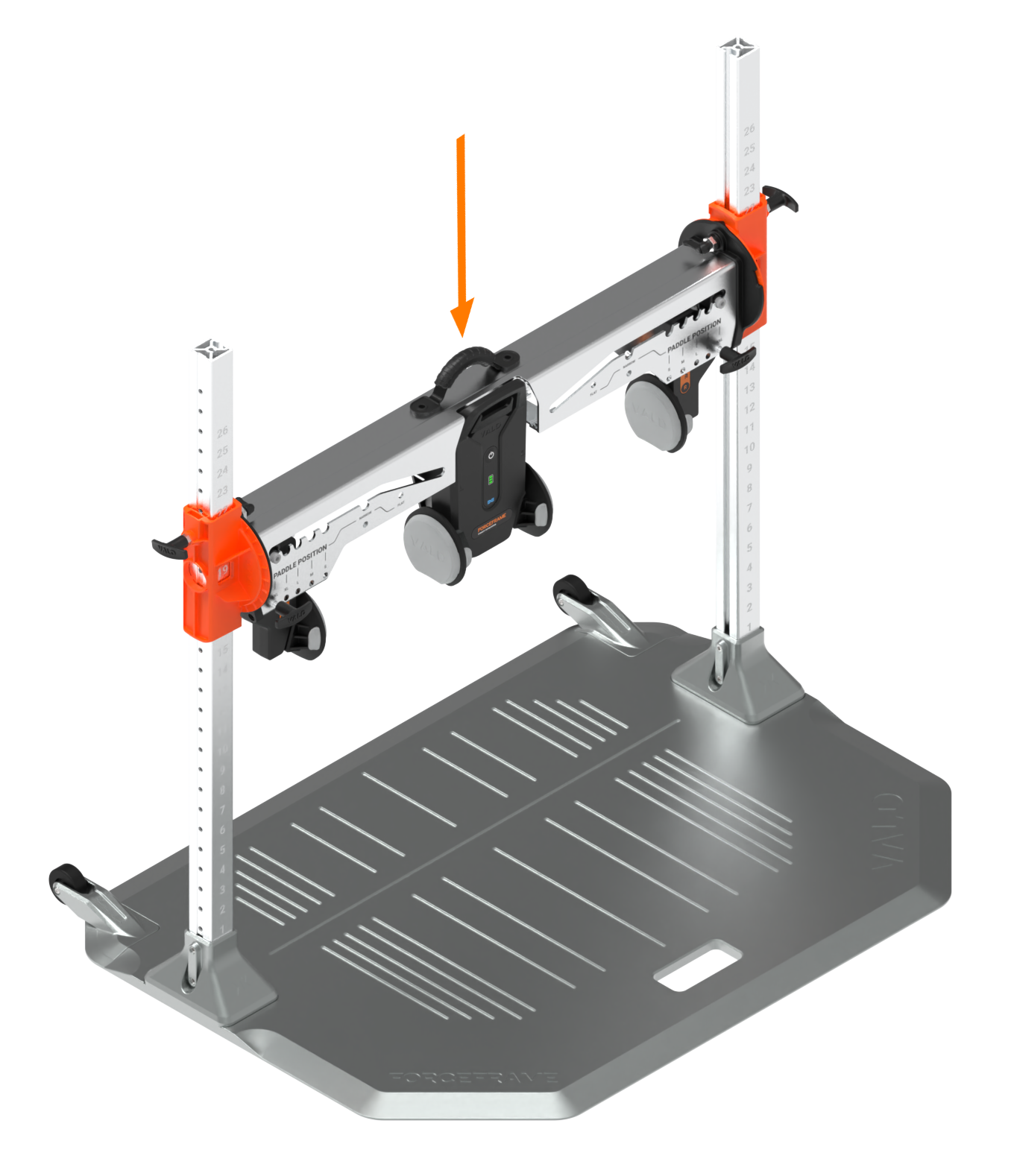 ---
ATTACH THE TOP RAIL
With the ForceFrame Crossbar in place, align the Top Rail with both ForceFrame Posts and firmly push down to insert.
Insert the two button screws into either end of the top rail, using the hex wrench to tighten and secure it in place.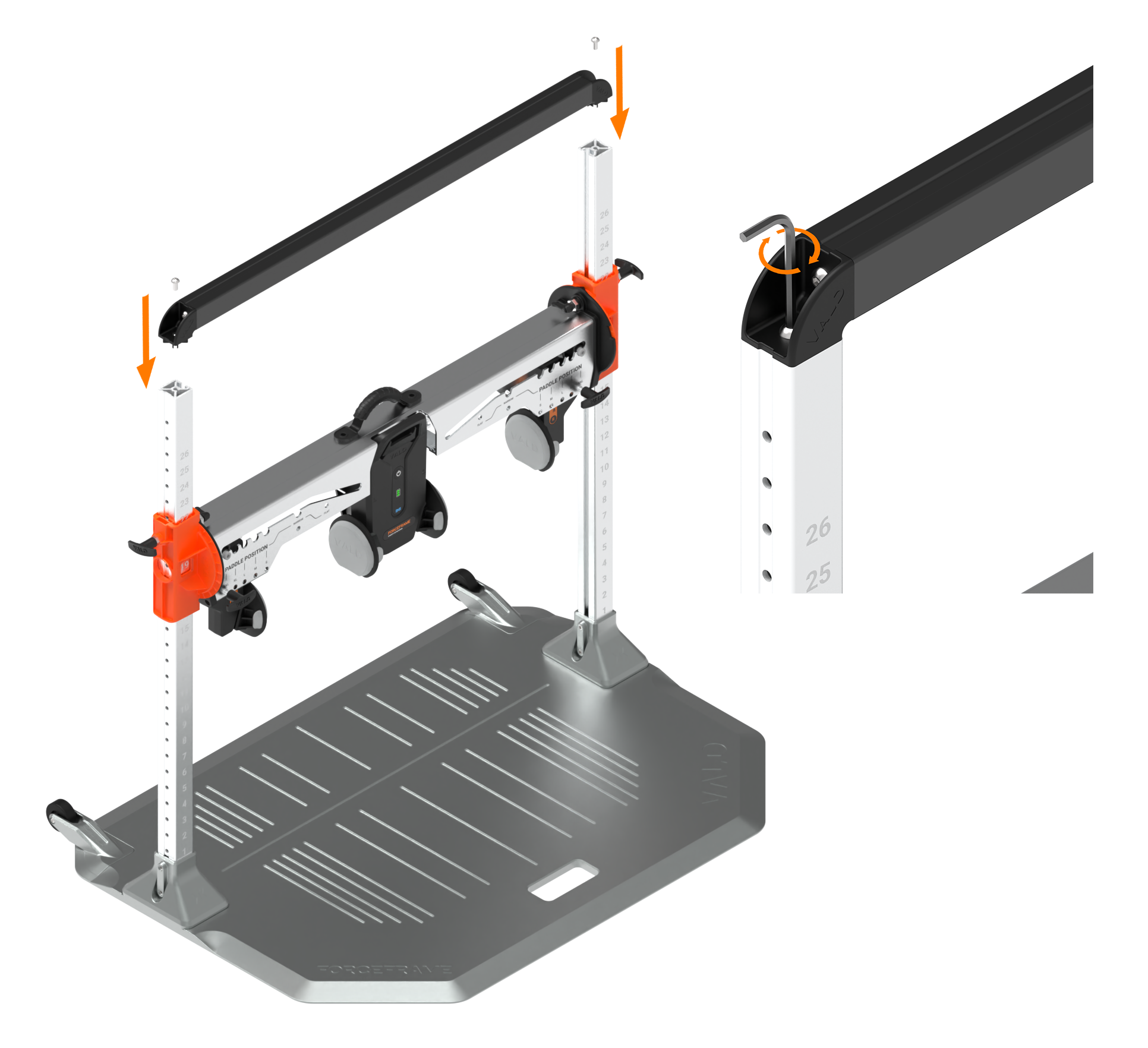 ---
INSERT THE BASE PAD
Place the Base Pad directly onto the Baseplate.


Note: The Velcro on the base of the Base Pad does not secure it to the Baseplate, but rather can be used to attach the Extension Pads to the Base Pad.