There may be various reasons why you would choose to hide an individual's body weight measurement, such as privacy and sensitivity concerns. While obtaining an accurate measurement of an individual's weight is a vital step in calculating metrics with ForceDecks, it is not necessarily a feature that is required to be shown on screen.
Follow the below steps to hide body weight during test recordings on ForceDecks iOS.
Open the ForceDecks iOS app and navigate to Manage > Recording.
Change Hide Body Weight During Recording to "Yes".
Can't see this setting? Ensure you have updated to the latest version of ForceDecks iOS.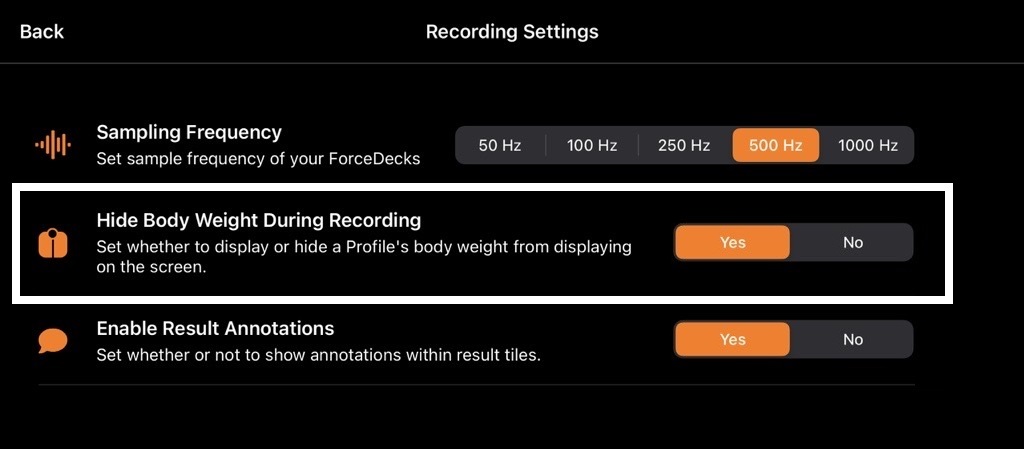 Click Save.
Any changes will only be reflected on the device you are currently using. If you record ForceDecks tests from multiple iOS devices or have any other users that wish to hide individual body weight, these steps must be repeated on all additional devices.