When speaking with the VALD support team, we may ask you to confirm the serial number of your VALD system. This can be to troubleshoot issues specific to your device (e.g. pinpointing a problem to a single timing gate in your set), or to organise a replacement part with our warehouse team.
---
You will find the serial number at the top of the LED display on your SmartSpeed timing units.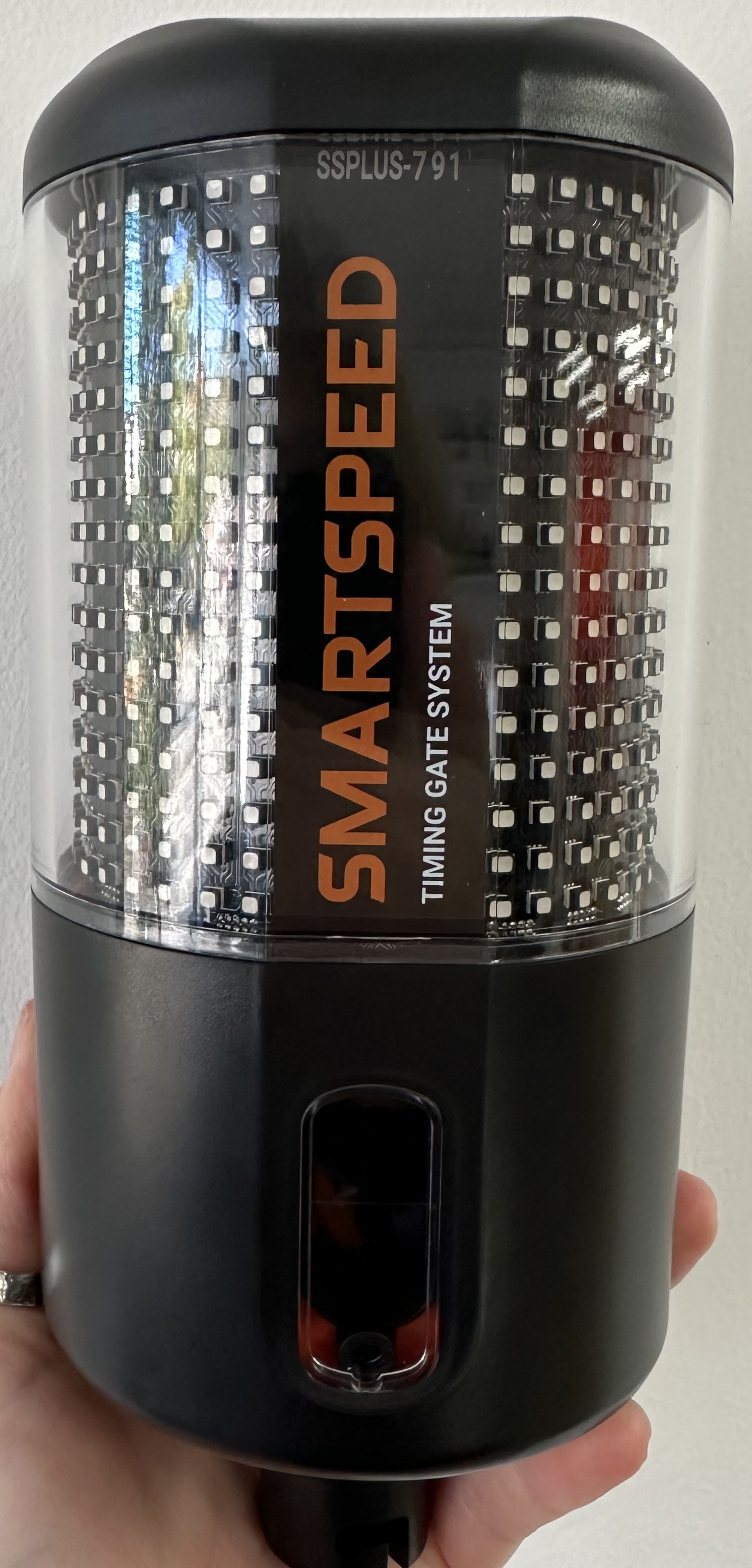 The serial number will be visible above the "SmartSpeed Timing Gate System" label and will read as: "SSPLUS-xxx", with the last three digits being unique to your device.