If you have completed or uploaded a test on ForceDecks in error, you can delete this test from within the ForceDecks Windows application.
Tests cannot be edited or deleted in the ForceDecks iOS app.
Log in to the ForceDecks application on your Windows machine using your VALD credentials.
Locate your patient or athlete profile in the Profiles list and double-click to open their profile.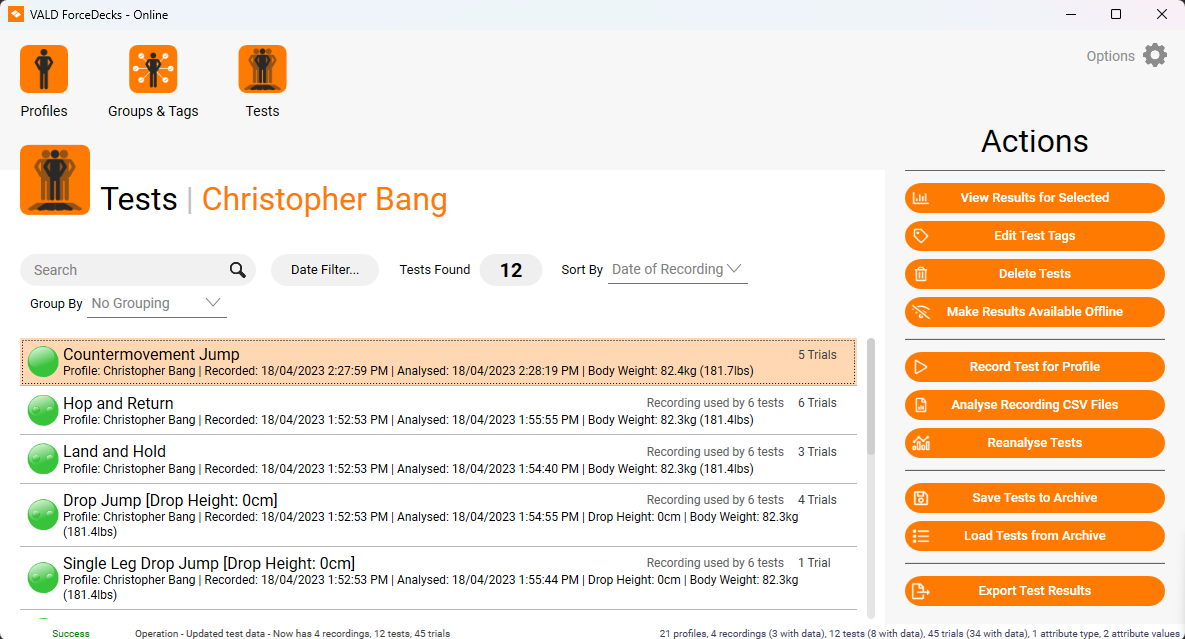 You can then see a list of all tests that profile has performed. Click once on the test you wish to delete in the list.
Deleting a test from the ForceDecks application cannot be undone.
If you are sure that you want to delete the entire test, click the button in the Actions section on the right.
Click Yes to confirm, then you will receive the below confirmation alert.