Adding a superset to an exercise program:
Log in to VALD Hub.
Go to Program Builder.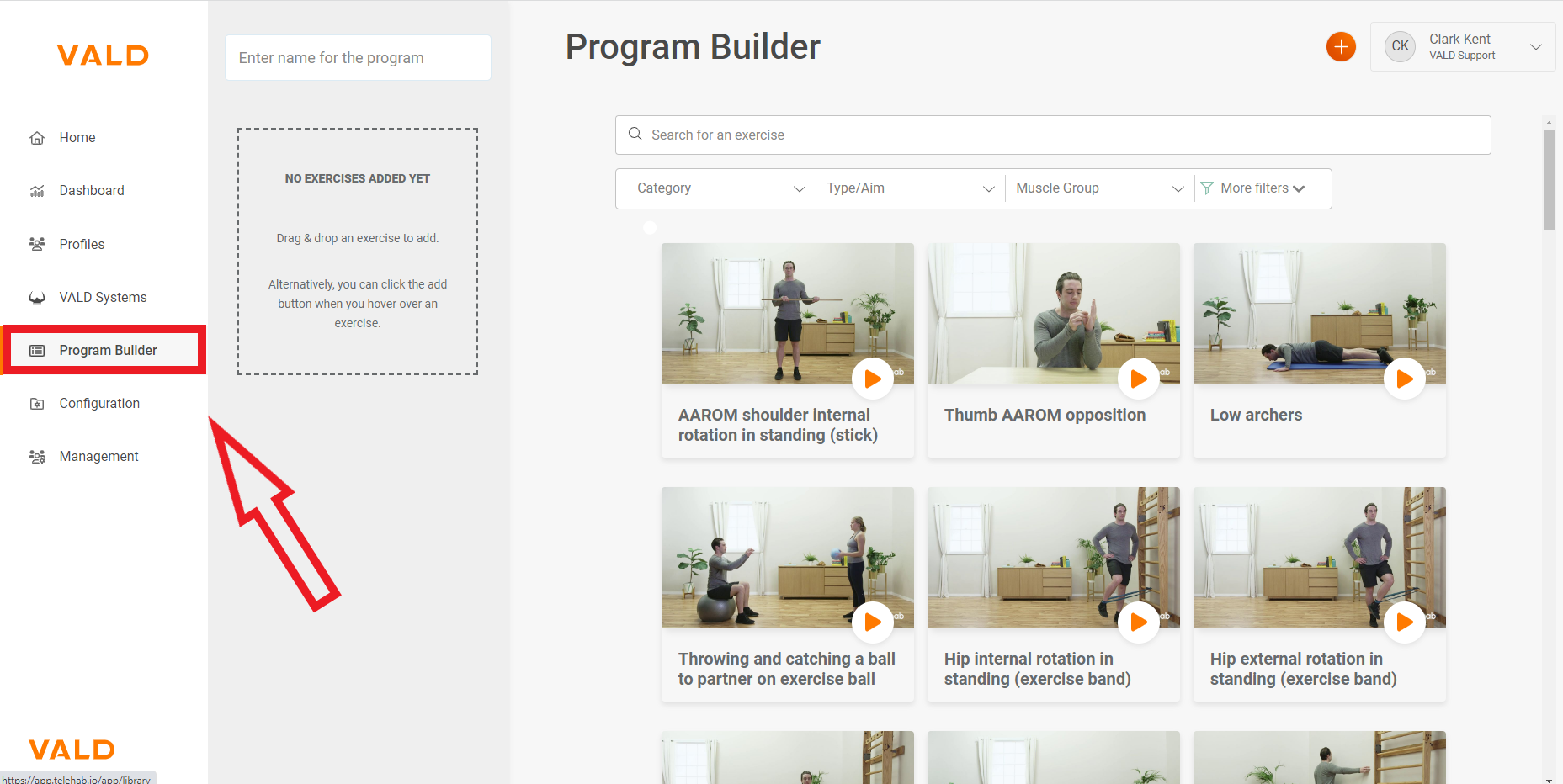 Enter a program name.
Build program by adding exercises.
To create a superset, select only the exercises you want to include within the superset

Click Create Superset
Drag exercises within the superset to reorder.
Input the amount of sets, reps and rest required.
Click save.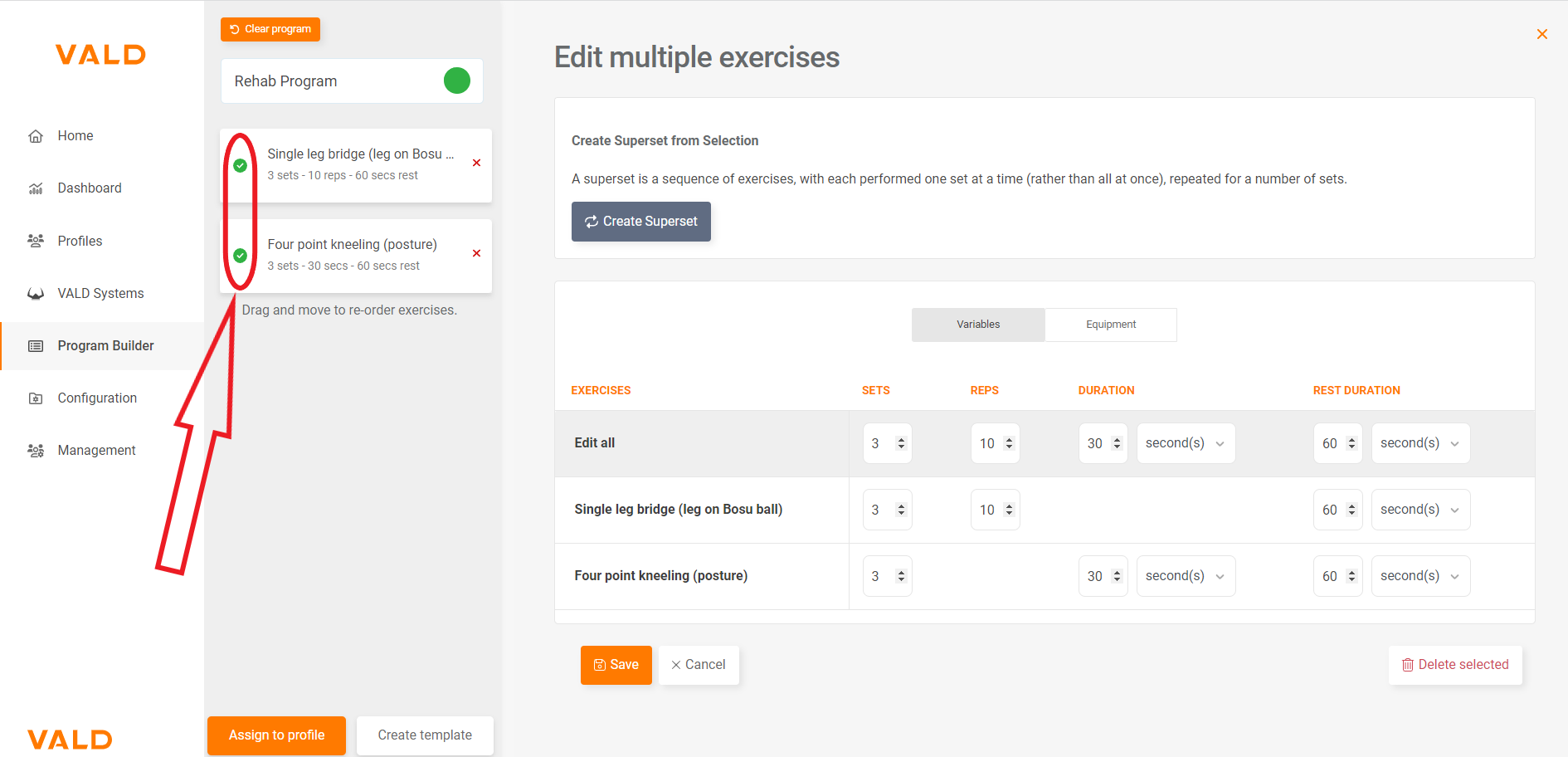 Assign the program to a profile or create a template.