Practitioners can view assigned PROMs and all corresponding information under each individual patient profile.
Login to VALD Hub.
Navigate to a Profile.
Select the PROMS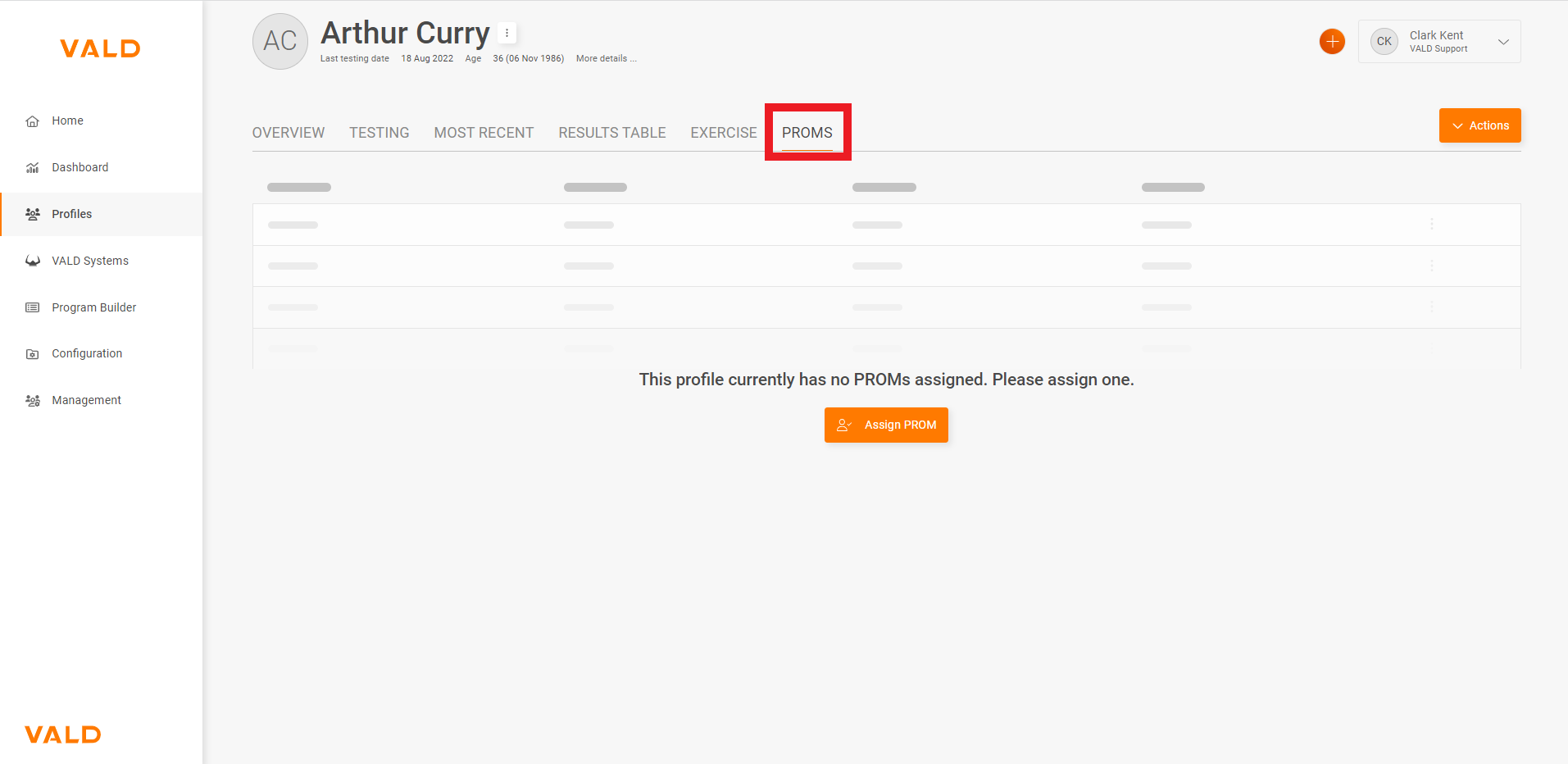 Click on Assign PROM.
Select the PROM to assign by searching or filtering.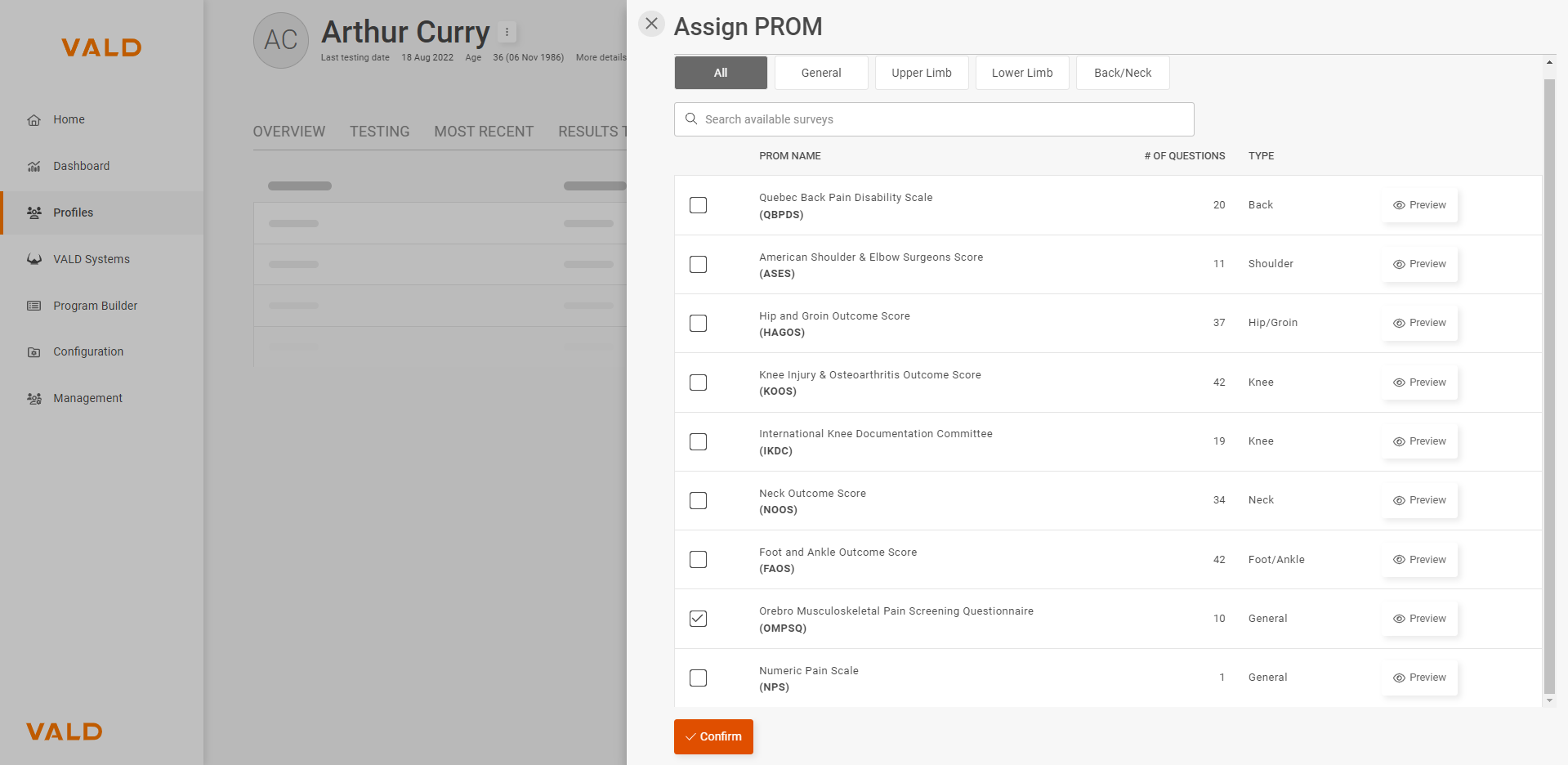 Select Confirm.
Select Side.
Select Start Date.
Select Number of Surveys in series.
Select Rate of Recurrence.
Select Assign PROM.